Progressive Profiling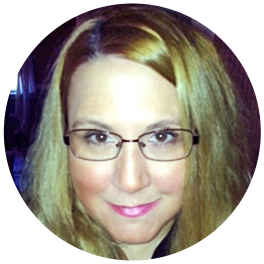 Lisa O'Brien
As marketers, it can be tempting to try and gather all of the intel we can at one time from a lead or by way of a long conversion form. But as smart marketers we know we don't want to scare away a potential customer by asking too many questions right up front.
We know from our experience and industry stats on conversions that if a form is too long or too intrusive right off the bat, a potential lead will move on and may never return. Here is where progressive profiling comes into play. Marketing automation solutions, such as HubSpot, have been offering this feature in its platform for some time now, but are you using it at all or in the best way?
Part 1: What is HubSpot progressive profiling?
Progressive profiling is a marketing technique that when used properly can help boost lead generation efforts and conversions significantly by asking for information gradually over time instead of all at once.
When a visitor comes to your site for the first time, it is best to only ask for basic information that will allow you to start building a profile. Each time this same visitor returns to your site to download an additional piece of content, subscribe to your blog, register for an event, etc, you now have the opportunity to ask for more qualifying data. This arms your sales team with more in-depth information about demographics, budget, buying authority, pain points, etc. and helps target your marketing tactics.
Part 2: Why use it?
Use Case #1: You need to increase the number of form conversions:

In general, forms need to be short. By asking just basic information (name, email) on a short form and not asking questions that may seem too intrusive, especially for top-of-the-funnel offers, you are increasing ypour chances for higher conversions. If visitors find your forms too long, too time-consuming or an inconvenience to fill out, they will move on. As the saying goes, you have one time to make a first impression, so you must do it right the first time.

You can build intel on these leads over time. When your lead returns, you can ask more detailed information. You need to decide what's more important versus "nice to have" and set your forms accordingly.

Your existing leads can "reconvert" by giving you more information in exchange for more content that's relevant to them over time. The more relevant the content is to your buyer personas and lifecycle stages, the more successful you'll be.

Use Case #2: You want to build more valuable lead intel over time and better qualify leads for your sales team:

As leads return to your site to download additional content, register for a webinar, view product data sheets, etc., smart forms and profiling shows them that you already know them and allows for a more personalized experience. Welcome them back to your site with a personal message. With HubSpot's smart content and smart forms, you can do this easily. You can work with your sales team to determine what questions they need to build relationships and eventually close sales.

As you gain insight into your buyer personas you can ask questions about their company, their role, etc. Make sure that your form for your returning leads is itself not too long. You want to build profiles over time and keep their trust by not overdoing it with questions. As you start collecting the additional data points, you can move them into lead nurturing campaigns that are targeted to what they need.

Use Case #3: You want to avoid wasting time on leads that are not qualified:

Providing your sales team with insight to a potential buyer's budget, concerns and priorities will allow them to focus on closing a sale rather than qualifying a lead. By focusing your sales team on the 'right leads at the right time' - the leads that your organization deems the most valuable - your sales reps will spend less time and effort on the ones that have a lower chance of closing. When done correctly profiling helps shorten sales cycles.


Part 3: How do you use it?
All editions of HubSpot provide the use of smart fields for your forms. This feature removes form fields from requesting data that has already been captured. If you have the Professional or Enterprise edition, you can take advantage of progressive profiling.
Forms and Smart Fields:
Navigate to Contacts > Forms and create a new form. You can set up your initial form using smart fields. When your lead fills out a form asking for email, first name, and last name, that information gets logged to the contact's record and his or her cookie is stored. When they come back, any of those previously captured smart fields will be hidden if that visitor's cookie is recognized. It is recommended to not make the email field smart and to always include an email address field to allow users to update their email with a preferred address to create a more consistent user experience.
Add Qualifying Questions:
Do your homework and decide what your important tier-two questions should be and then build your queried questions. Your smart fields are replaced with queued questions. For example, since you already received their first and last name, those two fields get replaced the next time that user encounters a form. In this example, these questions focus on company information. Make sure you drag your fields to the queued questions section of the form in the order that you would like them to appear.
You can make these queued fields smart so that when they are previously filled out they are removed and replaced by more queued fields. Save and preview the form. You can preview the way that your form will appear and the form's behavior.
Save and Preview Your Form:

images provided by HubSpot
As you get more familiar and strategic with profiling, you will see lead conversions increasing over time.
Are you a HubSpot inbound marketing software customer or thinking about becoming one? Learn how we can help you.
---