Lead Nurturing and Marketing Automation - All Paths Lead to Revenue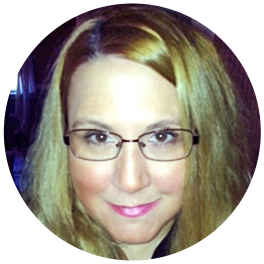 Lisa O'Brien
So all marketers know about it and that we need to do it..
.
Lead nurturing (aka Marketing Automation, Digital Lead Nurturing, etc.) is, regardless of the term used to label it, a marketing process for building relationships with potential or existing customers. It can be used for engaging leads in your CRM system that aren't necessarily looking to buy a service or product right now (top of the funnel), for leads that are "warmer" (have expressed interest in some way and are qualified prospects - middle of the funnel), or to reach out to existing customers that might not know about additional products and services that could be beneficial to them.
In one sense, lead nurturing can help your company stay top of mind with potential customers so that they will come to you when they are ready to try or buy. Put another way, lead nurturing helps marketing and sales stay in front prospective customers, move leads at various stages along the sales pipeline, ultimately leading to revenue.
So what are some things to keep in mind in making your lead nurturing campaigns effective, engaging and ultimately revenue producing?
Invest in a marketing automation solution that integrates with your existing marketing infrastructure: There are several products available to manage your marketing automation. Marketo, Eloqua and HubSpot are a few biggies. If you haven't already, invest in a marketing automation solution that's integrated with your website and CRM system.

Regardless of the program used, it should allow you to easily set up your lead nurturing workflows, set them up based on a variety of triggers such as assests they've downloaded (white papers), or by behavior (what pages have they visited on your website), or by role or title, etc. You should be able to analyze the overall performance of each of your lead nurturing programs and adapt/adjust your programs accordingly.


Know your customer: Make sure each nurturing email message is targeted and based on things like a job role, function, an action taken (did they download a white paper or article, attend a webinar, visit your booth at a trade show?). This will allow for improved performance because you're providing relevant content they care about.


Make sure your subject lines are engaging:

Be sure to

test different subject lines for each follow-up email. Be creative and try different subject lines. Your marketing automation tool should allow for variable testing and A/B testing to see what works better.
Always include a call to action: Include a product demo form, a complimentary white paper, invitation to a webinar, an easy way to contact you and request a call back, etc. Whatever action you decide to deliver through email should be tied to or related to previous actions they've taken.


Test the timing and offers of each follow-up message: Pay attention to the timing between each communication. Should it be two week, three week intervals or monthly? You want to be mindful that you are not over-burdening (and thus annoying) your prospects and customers with too much content and communications. As a general rule, you should send content when it is rich and useful to who you're sending it to. Not when you "think" it might be useful.



Make sure there is

REAL CONTENT in each message so that you are not just hitting your targets over the head with a sales pitch. If you provide related content of interest (whitepapers, webinars, article, featured research, blog articles) in your messaging, your leads will continue to be engaged.


Don't just rely on email offers alone: Include a variety of ways for folks to connect with you. For example, you should include social media options to engage and share with you on LinkedIn, Twitter, etc. Whichever social media accounts work best for your particular business.


TRACK, TRACK, TRACK: Analyze your results, make adjustments based on your conversion rates and emphasize what is working in follow-up campaigns. Conduct an analysis of the offers, promotions, white paper downloads to determine what content is performing the best. Take a close look at look at clicks, conversion rates and adjust accordingly. If integrated with your CRM system, you should be able to report on where these activities and actions fall in your company's sales and opportunity pipeline.
Lead nurturing is not just a 'set it and forget it' initiative.
Marketers must be diligent in continually tracking results and making appropriate adjustments to messaging and content. The beauty of lead nurturing is that you can easily pivot as you learn and test results. Based on your performance, you will confidently know whether changes should be made to messaging, timing, format and content, thus turning your prospects at various stages of the sales pipeline into happy customers, and generating revenue along the way!