About Us
Scholes Marketing helps optimize and scale your business growth by leveraging our experience with inbound digital marketing, building user focused websites that convert, and supporting your sales efforts with event planning, growth marketing, and digital strategy.
Whether it's a page-stopping landing page, marketing support for a virtual or in person event, or socially integrated lead-gen campaign, our growth accelerated agency can help your organization reach it's goals.
Meet the Team
Cathy Boudreau
Senior Account Strategist
Bri Curran
Account Strategist
James Hooker
HubSpot CRM Specialist
Oscar Jaramillo
President & CEO
Camila Maldonado
Digital Content Specialist
Jeff Miller
Content Specialist
Caitlin Morrisey
Web Developer
Lisa O'Brien
Director, Client Services
Diana Penuela
Business Ops Director
Vikki Peroza
Head of Design & Development Ops
Alejandra Zarate
Digital Marketing Specialist
×
Prior to joining Scholes Marketing, Cathy worked as a marketing manager for Salesforce.com partner Harvest Solutions, which was acquired by LiquidHub. She was responsible for the overall inbound marketing strategy, website and digital marketing management, social media and sales and marketing analytics and reporting. She also managed customer communications, campaigns and events. Cathy was born and raised in Massachusetts.
FUN FACTS!
Loves hiking with friends, traveling and reading.
Avid Red Sox and Patriots fan.
×
Bri is an experienced digital marketing professional with years of experience in both agency and corporate settings. Bri discovered her passion for helping small businesses and startups grow their businesses using digital marketing in college after working with a number of startups in the area.
She is a graduate of Baldwin Wallace University and holds a BA in Marketing. She received her Graduate Certificate in Marketing Management & Digital Strategy from Harvard Extension School, an extension of Harvard University.
In her freetime, Bri enjoys exploring spooky places across the country with her partner, watching Schitt's Creek, RuPaul's Drag Race & American Horror Story with her two cats, Sawyer and Boo, going to live shows and listening to her favorite podcast, Morbid: A True Crime Podcast.
×
James is our HubSpot CRM Specialist at Scholes Marketing. He has a technical background, having previously launched and managed HubSpot partner agencies. This has included overseeing full-scale HubSpot implementation projects from the ground up. He has a particular interest in marketing and sales process automation, integrations, and reporting. James also enjoys providing strategic consulting and training for clients around HubSpot to help them make the most out of their investment. James was born and raised in the UK but now lives in the Philippines with his partner, where his hobbies include swimming, hiking, and traveling around Asia.
×
Prior to joining Scholes Marketing, Oscar had the opportunity to work for some of the largest corporations in the world, including Nestlé, International Paper (IP), and Honeywell tech division, where he held process improvement, operations, and strategy roles. He also honorably served in the United States Marine Corps and deployed to Iraq in support of Operation Iraqi Freedom (2007-2011).
Oscar holds a BS in Business Management and an MBA with a concentration in digital marketing from Concordia University - Irvine.
Oscar is an avid entrepreneur having owned multiple e-commerce companies. He's passionate about using technology and growth marketing strategies to help businesses attract, engage, and delight their customers. In his free time, Oscar enjoys traveling Internationally with his wife, two boys, and his dog.
FUN FACTS!
Enjoys international travel.
×
Camila is passionate about graphic design and has experience in designing corporate brands, graphic and audiovisual content, POP material, and marketing digital content in the legal, corporate, and healthcare industries. What she likes most about her job is creating graphic material for clients to help them grow and generate a better relationship with their own clients through visual development. Camila also has a degree in architecture and is a proud Colombian. In her free time, she likes to spend time with her family, cook, and go outdoors to play with her dog.
FUN FACTS!
Enjoys cooking and the outdoors.
×
Jeff Miller has been creating enterprise technology content for more than two decades, both as a journalist and a marketer. He's created content for well-known tech companies, including Google, Cisco, AT&T, Ericsson, Dell, Microsoft and Oracle. He's also created content for a wide array of emerging technology companies. He lives in Corvallis, OR.
FUN FACTS!
Enjoys baking sourdough breads, community theater
×
Caitlin has always enjoyed creative problem solving and finds web development a great way to experience that. She greatly enjoys learning, improving new skills, and working alongside her team. Outside of work, she loves doing volunteer work, learning new languages, and spending time with her friends, family, two dogs, and a pet lizard.
FUN FACTS!
Enjoys travel and learning new languages.
2 Great Danes, and a lizard
×
Prior to joining Scholes Marketing, Lisa worked for a variety of companies developing and managing complex marketing campaigns for various programs and events, from one-day Summits to multi-tracked industry expos, including Linkage, Inc., IDC, and Aberdeen Group. Lisa has extensive experience in lead generation, attendee recruitment, marketing communications, event management, performance measurements and analytics. Lisa holds a BS in Marketing and Business Management from Bentley University. An avid Boston sports fan (especially football), Lisa enjoys hanging out with friends and family, cooking, and spending time with her husband Mike, and her lab Keira.
FUN FACTS!
Cooking and hanging out with friends and family
Boston sports fan, especially foodball.
×
Diana is very passionate about implementing processes that allow companies to grow and maximize profits. She has several years of experience in Finance and Accounting. Prior to joining Scholes Marketing, she had the opportunity to work for well-known organizations in the public and private sector; which has allowed her to understand finances, budgets and process from all different perspectives. Diana holds a BS from the University of Phoenix, enjoys learning new skills and is always willing to go an extra mile to ensure her team is successful in everything they do. Diana is fond of interior design, traveling, understanding and learning new cultures and spending time with her husband and kids.
FUN FACTS!
Enjoys interior design, traveling, learning new cultures.
×
Vikki has always loved art and found web design to be a great way to transform her passion into her profession. She earned her degree in Website Design and Management at Champlain College, where she discovered that she enjoys solving challenging problems with programming as much as she loves design. Among her accomplishments are building intranet applications for Dana Farber Cancer Institute and managing the Virtual Iron (an IT company that has been bought out by Oracle) corporate website. She has also developed a wide range of custom web applications including e-Commerce stores, responsive web designs, dynamic PDF catalogs, AJAX driven buying guides, member-driven websites, and so on. When not glued to her Mac, she enjoys hiking, photography, learning the ukelele, and spending time with her family.
FUN FACTS!
Loves coffee shoppes and paleo brownies.
Proud mom of 2 great kids
2 parrotlets and 1 Balinese kitty
×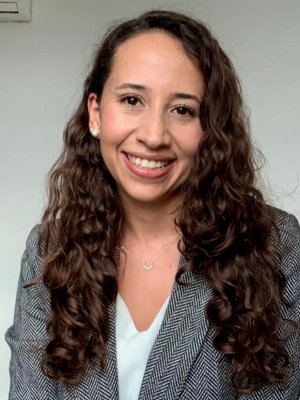 Before Scholes Marketing, Alejandra was in charge of the digital marketing of a SaaS company focused on technology and the pharma industry, responsible for creating content, email campaigns, and lead generation strategies. Alejandra has a BA in Business Marketing from Mercyhurst University and a great passion for design. She loves developing projects, analyzing the process, understanding the value, and obtaining results that make a company and its customers grow. Alejandra is proudly born and raised in Mexico. When she's not working, you can find her walking, cooking, listening to a great playlist, or taking pictures of everything.