Outbound Marketing Is Alive and Kicking - With the Help of Inbound Marketing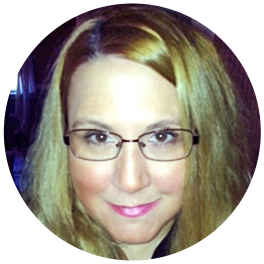 Lisa O'Brien
Inbound marketing is where we and other marketers have been putting our focus. We want to design an engaging and targeted experience for our customers and potential customers, striving to meet their needs so they will continually come back to us when they need our services or expertise.
Inbound marketing is largely about creating content that appeals to your dream customer. As a method of sharing your "awesomeness" with the world, inbound marketing refers to your marketing efforts focused on attracting customers, interesting these customers, and getting these same customers to sign-on, buy-in, convert and stay happy using the right tools and content at the right time!
Every business has the ultimate goal of not only attracting visitors and keeping their interest, but also converting these leads to customers for ongoing revenue and happy customers.
How can outbound marketing work in collaboration with your inbound marketing efforts?
And how can B2B marketers find a balance between the two, since outbound marketing could potentially help you reach and expose you to more potential customers?
While inbound marketing can ultimately prove less costly, outbound marketing can prove to be quite expensive. You need to look at your marketing budget and focus only on the outbound efforts that make the most sense for your company.
Here a few outbound marketing efforts that can pack a punch when done the right way:
Pay-per-Click:
Pay-per-click (PPC) marketing can be a complex and costly task if you let it be. Many companies know they want it included as part of their overall marketing strategy, especially when they have new products/services or when they need to place higher and faster for certain keywords, but don't know exactly where to begin.
By having a solid PPC strategy, you can grow your prospective customer base by exposing your company, products and services to whole new groups of people - folks that may not have found out about you otherwise.
Google's AdWords program is certainly one of the most popular and successful PPC platforms. It allows you to shape your target audience by bidding on keywords that your target customers are already running searches for.
The benefit of paying for niche keywords in Google is being listed at the top of search results for those keywords. You only pay for the advertising each time an ad is clicked. The idea is that it's mainly interested buyers clicking ads and therefore a great filtering method for hot leads. It's also a barometer for pressure testing your company's messaging and testing keywords.
Telemarketing:
So the word telemarketing itself seems so outdated and can conjure up negative thoughts of people calling your house at odd times and bothering you with information or surveys that you have no interest in.
However for B2B, telemarketing can still be a useful way to follow-up on warm leads and gauge what these leads our looking for while also making sure they are receiving what they need from your company.
Telemarketers can help breathe new life into dormant leads. Also, there are companies out there that meet your target but you can't find the right person inside the organization. The right telemarketer can work their way into the company and help find this person.
So what should you do after you find the right telemarketing team for your organization?
Start with the Right List: Start by pulling a targeted internal list that you want your telemarketing team to focus on – are you trying to penetrate a certain geographic location? Maybe you pull a list by industry or company size? What other demographics does your business consider important to qualify prospects?
Then the Right Script: Make sure you have the right script (focusing on the reasons you are calling) for your team that is positive and that they have an engaging delivery. Have a different script for a live conversation versus a voicemail message. Have the telemarketers practice with certain members of your team and as an going quality check, place some seed numbers so certain staff members (who of course know about this) are part of your telemarketer's weekly calls.
Then Track Results: Of course, just like inbound efforts, you need to track results to see if you should keep investing in the telemarketing campaign, need to change up your scripts or maybe need to find a new team. Make sure your telemarketers keep detailed notes and have the areas you want them to track so you can more easily match up sales with these efforts.
Test Lists and Test Offers:
You can build a sales pipeline in a database through test list sources and outside lists. Tests can be done through online advertising programs of all sorts, direct mail and personalized email, which can help you narrow your lists to qualified leads.
Paid or rented email lists, which involve tapping into email subscriber lists of specialized publishers or sources, is a form of outbound marketing that can expand qualified leads but it you have to make sure your marketing efforts strictly adhering to CAN SPAM laws. Because of this, most rental emails will be sent on the behalf of the publisher to folks you have opted-in to receive emails from them. You must make sure your email is compelling and has an offer for folks to download so you can capture and convert leads. By having a customized landing page, you can more easily capture these leads and track program ROI.
If you have the budget and are willing to take a risk, this method can help you reach a new audience of targeted prospects that may not have found you right away. Since this method can be expensive due to minimum sends/pricing, one-time use restrictions, etc., you should try and work with a list broker/online advertiser to see if you can do a smaller test as a first-time effort.
Trade Shows:
Even though it's now possible to do trade shows online, traditional trade shows still help launch or promote a brand, and get you in front of your customers and press face-to-face.
In many ways, promoting your involvement in an industry trade show, is a blend of both inbound and outbound marketing since it allows you to meet interested prospects on a one-on-one basis, while distributing marketing materials that attendees can take away. Not only do trade shows help introduce new products; they can be a rich source of leads for your database marketing lists.
Make sure you take advantage of every opportunity to promote your presence at the show in the months leading up to showtime. And use the trade show as a place to meet one-on-one with your best customers, as well as potential customers.
Another advantage of trade shows is that they reveal how your competitors present themselves in public. An effective convention hall strategy is to design an attractive booth that prominently displays your logo and showcases your brand with an interactive presentation.
In a nutshell, when you integrate the best of inbound with tested outbound marketing techniques while monitoring results, you can continue to expand your customer base, generate more leads for your sales team and produce ongoing revenue for your company.