Convert Your Trade Show Leads into Measurable Marketing ROI - Part One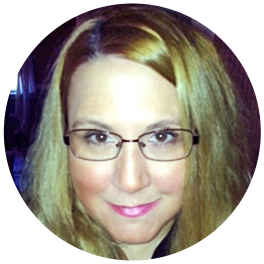 Lisa O'Brien
So you have dug deep into your marketing budget and picked THE industry trade show or event that you just KNOW your company needs to be a part of…the one with your competition and the one that your key customer base attends every year. So now what?

There are dozens, maybe even hundreds of sponsoring companies just like yours, vying for the attention of those precious attendees, who are ready to buy or at least willing to learn more about you and what you do to bring back to their organization. How do you make sure you stand out from the pack?

Marketing for a trade show is a very strategic process that must begin months in advance to make sure you get the most bang for your buck.
From planning your pre-event strategy - to your booth messaging - to your post-show follow-up, you must make sure your messaging relates to your overall business goals.
First up: Pre-event Promotion: (stay tuned for our related posts on onsite promotion, booth messaging and post-event marketing.)


Know the Attendees - Know the Event:
Who are the folks that are attending this trade show or event and how can you capture their attention BEFORE the event even begins? Most events should have demographics from previous years' attendees so make sure you do your homework on how your pre-event messaging should be worded...
Does the show draw a high-level crowd? Are they the right target? Is it a mix of executives with purchasing power or somewhat unqualified folks?

In a large trade show, there are also many folks that are 'tchotchke-grabbers' and may only be interested in what everyone is giving away.
Leverage email,
create custom landing pages
and TRACK your results:
Does your sponsorship include pre-event promotion opportunities?

Make sure you take advantage of them, that your messaging is personal and offers an incentive. Invite folks to a product demo or provide them with a special gift for visiting your booth. Always include your booth number, website, CTA (linking to an unique landing page - more on this later), a point of contact and a chance to book an appointment ahead of the show!

If your sponsorship does not include a pre-show list of attendees, promote the event to your current house list of customer and prospects. Most shows will offer some type of promotion discount for sponsors to promote the event to their own lists.
Have your sales managers send out personalized invites to their customer base and explain why the event will touch upon their challenges and pain points. Have your sales team use the show as an opportunity to have face-to-face time with your best clients.
Create a call-to-action for EVERY promotion that is sent out, linked to a custom landing page that is unique to the event. This will allow you to track behavior of interested leads, gather information from them, ask pre-event questions and to nurture them properly. You can track conversion rates on the landing page and continually add items to gather additional interest.
Get more involved with the event itself (think outside the booth):
Get your best potential clients away from the trade show floor for focused meetings if possible: Check to see if the show offers venues for you to privately meet with your customers or potential clients. Of course, this is something that you will need to reserve (and it may incur additional cost) ahead of time, as these types of spaces are most always in very high demand. Use these meetings for a special product demonstration reserved only for your best customer or potential clients. Book these times as exclusive opportunities before the show kicks-off. If show management doesn't offer private suites to rent, go rogue and find a nearby hotel and rent a space there.
Become part of the agenda: See if one of your top executives (and dynamic speaker) can be part of the program agenda. There may be an opportunity to speak on a panel or lead a lunchtime discussion. This will provide you with focused exposure, more brand recognition and also position your speaker as a thought leader in the industry. You will also have something unique to promote prior to show kick-off!
Promote, Promote, Promote:
Offer the right incentive - launch a new product! You, of course, will have the nicely designed collateral available at your booth with the who, what and where of your company (and CTA). But a trade show is a great opportunity to launch a new product or solution and to create buzz BEFORE the event. Make sure you plan in advance to have an impressive product demo at your booth and that you offer special promotions and giveaways to the attendees that offers sign up prior to show time.
Social media outreach: Social media gives you the opportunity to further complement the promotions you are also doing on your website, blog, press releases, etc. Make sure you and your team promote the show and what you will be showcasing on all social media channels (Twitter, LinkedIN, Facebook, Google+). Be responsive to folks that post questions so they know you are engaged with them.
Blog about it: Write about the show theme and how it relates to your product/services. Announce your product launch in a blog post. If you have a speaker on the program, have them write the blog directly focusing on their presentation. Make it easy for your readers to share the blog with their networks by including social buttons (with counts) on all of your blog posts.
In a nutshell, make sure you take advantage of every opportunity to promote your presence at the show in the months leading up to showtime.
Strategize and make it easy for your sales and PR teams (create email messaging, show landing pages, etc.) to reach out to their customer base. By planning ahead, you will have time to respond quickly as you learn and test results. Based on your performance, you will confidently know what is working and what is not and will have time to adjust your pre-event promotions accordingly.
Next Up – Part-Two: How to make your booth and your onsite messaging stand out amongst the herd.