Don't Be an Inbound Marketing One-trick Pony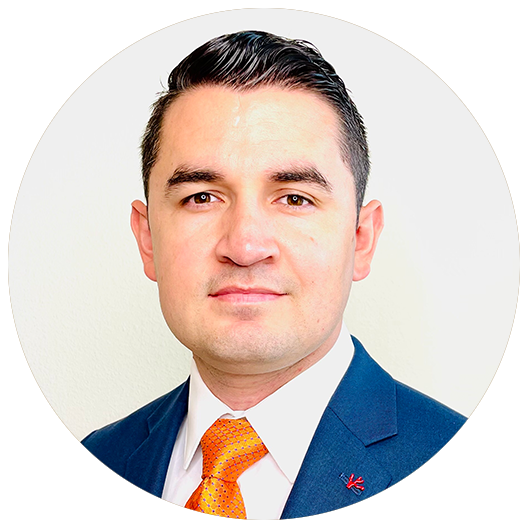 Oscar Jaramillo
Inbound marketing is all about creating content that appeals to your dream customer. As a method of sharing your "awesomeness" with the world, inbound marketing refers to your marketing efforts focused on attracting customers, interesting these customers, and getting these same customers to sign-on, buy-in, convert and stay happy.
Inbound marketing focuses on targeting customers who are already interested in what you have to offer. This approach creates personalized content for your potential customers, reaching out to them on a channels where they already show interest, and delivering the right content at the right time.
This smart content approach not only shows that you have your marketing act together but also delivers exactly what the customer wants.
Your goal is to attract visitors, grab their interest, and then convert these visitors to customers. You are trying to design an engaging experience with personalized targeting.
When understanding personalization however, it is important to realize that one size will not "fit all." Personalized content means creating different pieces of content for each stage of the funnel (top, middle, and bottom), personas and also for each channel on which you promote your content. Learn the different methods for a diversified approach, and don't be a "one-trick pony" of the marketing world.
Attracting Visitors
We already know spam is abundant and a turn-off. To avoid "spammy" communications it's important to understand your buyer personas and target your audience needs specifically. Creating a persona is a way to define the interests of your audience by developing a customer back story. Develop your buyer personas to understand key character aspects, like:
Values and beliefs
Work and education
Location
Pain points
Past purchasing behavior
Once you've defined your persona you'll be ready to start targeting. Address SEO concerns by researching and defining keywords. Begin creating content that would interest this persona on blogs, social media, through email and marketing automation tactics.
Remember the importance of voice in content creation. You should talk in language that is familiar to your user and easy to quickly "get", but be aware of sounding condescending or superior. Explore additional types of content to deliver such as blog posts, infographics, eBooks, etc. with options to share and link to other websites.
Now may also be a good time to start targeted email campaigns and personalized website messaging. Prospect your leads based on key characteristics of your persona and the keywords you defined in your SEO research.
After you have identified some great opportunities, reach out and try to add a small personalized detail with each communication. Test things out and see what sort of responses and conversion you get.
Inbound marketing works to focus on reaching people who already want to hear from you, not spamming people who would never be involved.
Proper targeting will also help you avoid content duplication penalties as well as increase your success rate for obtaining new interest.
Creating Leads
Now that you have attracted attention to you website, it's important to turn this attention into interest. This is the point where marketing service providers and agencies start talking about conversion percentages, email click-thru rates, visit-to-lead ratios and other methods to quantify what is happening on your website. What all this is referring to is that this is the point where you will want to develop and track customer interaction. A great way to understand this is to set up goals in your analytics and track items like:
Clicks and downloads from various call-to-action buttons
Top landing pages
Forms completed
Website pages visited
Email stats like opens and clicks
Your products and services will determine which method of engagement works best for you so choose your methods wisely and then move on to generating the sale.
Converting Customers
Now that you have your potential customers interested through your fabulous new engagement techniques, it's time to convert these leads to loyal customers.
The most important part of this process is again identification. Lead scoring is a method of rating your potential customers. Categories can include things like lifecycle phase, website browsing history, email response activity, how leads are categorized in your CRM, or any label which helps you determine a course of action.
Lead scoring will allow you to develop relevant responses and targeted follow-up outreach. Marketing automation is typically used at this point. Again, just be careful to pair the right content with the right prospect. Your campaign scale may help to determine your inbound marketing choices at this stage.
Maintaining the Relationship
After all this work getting a solid inbound foundation in place, it's equally important to not forget about customers post sale. Establish brand loyalty and work to create delight in the experience. Some inbound marketing techniques that can help involve your use of social media, email follow ups, and the presentation of new products and renewals/upgrades.
Social media is a great way to keep customers involved, and also to respond quickly to questions or concerns. Based on your product, develop a content calendar to post regular updates and make sure to check back frequently for any responses. Presenting new products is a great way to engage customer interest, and social media and email are both good outlets to share these items.
While social media will reach a broader audience, email outreach should be more targeted. Customers will quickly lose interest if emails are featuring items that do not apply to them. Base your communications on past browsing and purchasing history. This is also a great time to work on upsells and accessories to items the customer has already shown interest in.
Whether you are new to inbound marketing or a veteran looking to learn new tricks, it is important to understand that no one trick will 'do it all'.
Inbound marketing works best in a multi-level approach tailored to varying stages of the customer funnel. Develop a comprehensive strategy to attract, convert and delight your customers.