Optimize Your Email Marketing Templates and Designs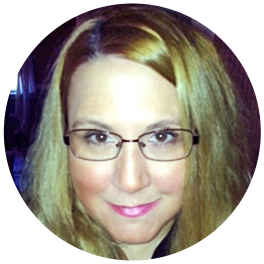 Lisa O'Brien
There's no doubt that email marketing is an effective and vital asset to your overall marketing strategy. While email accounts are relatively inexpensive, it doesn't always pay to be cheap with an email template design that is subpar. One goal of your email template design should be to have a clean, eye-catching design or treatment that amplifies the importance of your offering and also helps cut through inbox clutter. An email design should clearly and obviously illustrate the value of the offer or product, with a clear call to action that maximizes email conversion rates. Put simply, give your reader a good reason to click and visit your website.
Simple and Effective Email Template Design Tips
Use an uncomplicated template or design your own. Choosing a layout that's too flashy or too busy isn't necessarily going to help better convey your main message. It can distract your reader. Be sure to use an email design that's compatible with most service providers such as Outlook, Gmail, Yahoo, etc.
TIP: The width of your email template should be about 600px – anything wider will cause your reader to need to scroll left and right to view the entire email (especially on a mobile device).

Avoid writing long, wordy emails. Most people won't take the time to read them. Using short, summarized bits of information will get your point across much more effectively. Use links like "Read More" or "Learn More" to direct your reader to the full story on your website landing page. And do not put all of your text in an image which might load slowly or, even worse, won't load at all.

Maintaining a balance between content and images is important. Don't overcomplicate your email. Like I mentioned in email marketing campaign lessons, there is no de facto guideline, but I like to set a limit of 3-4 images per email. That includes header and footer images. Keep in mind that most images won't typically be visible to all readers when they first receive the email, requiring the user to click "download images" or "allow images." With that in mind, use descriptive text to name your images so that if an image doesn't load, at least they'll see what the image is about. So do this: "fabulous-email-templates" and not this: ".image9407234." Bottom line – focus on your content, images should be an enhancer.

Always include a call to action. The goal of email marketing is to bring your reader to a specific website landing page and get them to do something. Whether it's an icon or button that reads "find out more" or hyperlinked text, keep it up high in your email so that your readers don't need to scroll down too far to see it.
TIP: If you use an image as a call to action, be sure to include the descriptive image text in case your image doesn't load!

A final tip is to create a text version of your email. You may have created and designed the most amazing HTML email template but there are people who choose to not recieve HTML email and instead set their email to text only. It's pretty easy to do and most 3rd party email apps require them anyway. Do that and you'll feel better knowing your email is set for maximum distribution!