Get (and Stay) Relevant With Smart Content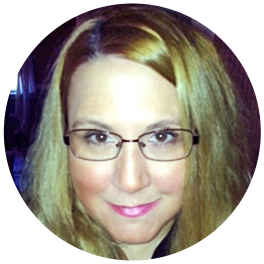 Lisa O'Brien

According to a recent study, "Nearly three-fourths (74%) of online consumers get frustrated with websites when content (e.g. offers, ads, promotions) appears that has nothing to do with their interests." (Source: Janrain & Harris Interactive). By using smart content, you can give your online visitors the information they need and want.

Simply put, smart content is "content that adapts to the characteristics of the person consuming it." HubSpot introduced this feature a few years back and has recently made some exciting updates.

This feature is available with any of the Rich Text modules in HubSpot's Content Optimization System (you must be a Professional or Enterprise customer). Any content within the module can be personalized based on criteria you set.

Smart content takes personalization to a whole new level, allowing you to deliver content tailored to where a prospect is in the buying process, to a contact list, to first time visitors and other criteria. If you're not using smart content yet, you should be. Here are some of the reasons why:
What are the Benefits?
A Better Experience for Customers and Prospects: Making your content smart allows you to tailor the website experience for a visitor or customer to what is most relevant to their needs and interests.
Increased conversions: According to Econsultancy + Monetate "Companies see a 19% uplift in sales when using personalization." You are showing your user that you know what they are interested in and not wasting their time on content that is not relevant.
Fresh/Relevant Website Content: By making your content smart you can now showcase your new content (products, services, resources, blog, etc.) to returning visitors and keep them coming back to see what else you have to offer down the road - w

ithout a major investment in a website redesign,

Focus on Buyer Personas: By showcasing the "right content to the right people at the right time" and structuring the content by your buyer personas, you can move them along the path to buying faster.
Where Should You Use It?
You need to create a balance and not OVER-personalize your site for returning visitors and also create a good website experience for first-time visitors (as well as search engines). Always make sure all of your content, resources, products and services are easily available to all users.
Start with one type of audience/buyer and decide where to make content smart on your site. It's best to start small to avoid overwhelming your site and yourself. HubSpot suggests that you start with your customers first and see the results, and then build out more.
Site Pages/Landing Pages: According to HubSpot, pages with Smart Content have a conversion rate that was 20% higher than a 'non-smart' page.

You can use your

current buyer personas

or

lifecycle stages to decide where to place the content. For customers, show them more information on new products or bring them to their special login page.

For non-customers who recently downloaded your new white paper (for example), you could provide information about a webinar related to the same topic. The more relevant the content is to the returning visitor, the more likely the person will convert (and return to your site).
CTAs:

Smart CTAs

are another way to deliver a targeted message at the right time. You change the content of your CTA depending on who is visiting your site and viewing the CTA. You can use Smart CTAs to make your best customers feel loved when they return to your site and use them to upsell content based on a certain topic when they return. Smart Calls to Action have a 42% higher submission rate than CTAs that are one-size-fits-all (source: HubSpot). We have been using them for years to promote our own resources and to help generate and convert leads.
Forms: in general, forms need to be short but they should also be smart. By using Smart Fields in your HubSpot forms, you make downloading content easier for your users. The form 'remembers' them so they don't have to spend time filling out the previously entered contact information. Smart Forms you are also giving yourself the opportunity to use progressive profiling and ask returning visitors/customers qualifying questions.

You can build intel on these leads over time and continue to provide your leads with targeted content and information.
How Do I Use HubSpot's Smart Content?
You can use your current buyer personas or lifecycle stages (subscriber, lead, Marketing Qualified Lead, Sales Qualified Lead) to decide where on your site your content should be smart. You can also tailor content based on behavior — event attended, document downloaded, etc.

These are the HubSpot criteria that you can use to target your leads.
Country -

Show content based on the country where the content appears (as determined by the user's IP address).

Use this option if you have an event in a certain region of the country or if you are going to be at a local event and you want to promote it based on your visitor's region.


Device Type - Specify which device this content is centered around (mobile, tablet, or desktop).


Referral Source -

Show content based on how the visitor found you. Was it by organic search (by a certain keyword), social media, paid search or as part of a marketing campaign? You can really dive deep here and can get creative on relevant messaging.




Contact List Membership - Show a contact in your HubSpot database certain content depending on what list they are a part of. For example, if someone visits your booth at a show, you can add them to a HubSpot list and present content (including a CTA) based on the theme of that event. You can also create a list of your top customers and deliver content and special promotions for them.


Lifecycle Stage -

Display content according to the visitor's lifecycle as tracked your Hubspot database. For example, if Jane is currently a lead, what would it take to move her to a MQL? Perhaps downloading a new white paper, attending a product webinar or requesting a demo could be criteria to promote her the next stage.
To Get Started:
Hubspot has a Smart Content User Guide filled with great information about how to use this feature effectively in a variety of settings — in your site pages, visitor forms, calls-to-action and more. As with all new features, make sure to TEST - TEST - TEST. Make sure everything is working properly and analyze results as you build out smart content and CTAs on your landing and site pages.
Are you a HubSpot inbound marketing software customer or thinking about becoming one? Learn how we can help you.

---