Why a CRM System and Marketing Automation Go Hand in Hand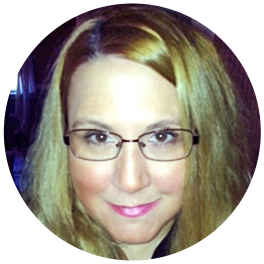 Lisa O'Brien
Simply put, a Customer Relationship Management (CRM) system helps identify and manage your customers and leads, understand their challenges, anticipate their needs and proactively respond to their requests. From a marketing perspective, a CRM system helps you deposit the right data to ultimately track and organize marketing and sales interactions with your most valuable assets.
Marketing automation, working in tandem with your CRM data, automates marketing processes and tracks results. Marketing processes involve everything from customer segmentation, lead generation, lead scoring, lead nurture campaigns and social media monitoring to email marketing and closed-loop analytics.
So how can you make sure your marketing automation system will integrate with your CRM to get optimal results for your business?
You need to implement the integration successfully and make sure your CRM is set up to queue the most qualified leads for your sales team. And be able to track engagement, activity and results along the entire process.
By having the right CRM and marketing automation tools in place, your company will more easily be able to integrate your sales and marketing efforts. You will also be confident that you are working with the most current, synchronized information in each platform.
Know Your Business Objectives
You have to first make sure you have the right CRM system or that your current CRM system is optimally set up to make your sales team be effective. Start by focusing on your target prospects and the type of data you need to be able to do your job marketing to them and moving them through the pipeline. For example, are they top of the funnel, middle, etc.?
Do that work up front before altering your CRM tools. Go beyond basic demographic information and whether they are marketing or sales qualified and really see and understand their actual behavior and interests. For example, capturing and seeing what content they downloaded from your site, what pages they visited, which emails were clicked and when, etc. And then classifying accordingly. This will feed your marketing automation strategies and help you stay in front of prospective customers and give you a better likelihood of increasing revenue.
Also make sure your sales team isn't given views of information that may distract or confuse them. Tailor their view with the essentials that they need to further or close the sale.
Know Your Target Customer and Send the Right Messages at the Right Times
Understanding your customer is and important factor in setting up your CRM system. Just like planning for a website redesign, knowing as much information on target personas should also feed CRM setup. Have your top sales reps involved in persona definition since they often have a different perspective than you might.
By properly tagging leads and contacts in your system, you can better market to them by getting more granular, targeted and contextual with your messaging and offers. This allows for accurate reporting and consolidated campaign data. For example, the leads that aren't necessarily looking to buy a service or product right now (top of the funnel) will be treated differently than the leads that are "warmer" or middle of the funnel (have expressed interest in some way and are more qualified). Existing customer types would fall into separate buckets for remarketing and upselling.
With your CRM system now set up to easily gather and pull information while also talking to your marketing automation solution, you're able to continue to engage your audience segments smartly through lead nurturing workflows and lead scoring.

Your workflows can be set up based on a variety of triggers such as assets they've downloaded (white paper, free trial), behavior (pages visited on your website), custom event triggers you've set, or by role, etc.
People are coming to expect customized messages that are targeted and relevant to them. Your CRM system, working hand in hand with your marketing automation solution, must support this.
Track Results and Revenue
With a solid CRM system synched with your marketing software you'll be better positioned to confidently track actual results and revenue. You'll know how your marketing outreach is doing in terms of conversions and also how it ties into actual sales revenue. You will be able to accurately measure your marketing ROI and make better decisions for your business and initiative moving forward.
You will also be able to set up real-time communications for your sales team when a prospect hits some type of threshold. For example, you will be able to send automated alerts when someone hits a certain lead score, requests a demo/pricing quote, downloads a certain white paper or visits a certain page.
The right CRM system and the right marketing automation system should work well on their own and have a lot to offer your organization. But by bringing the two together, your sales and marketing teams will have the knowledge they need to focus on what works and spend less time on what does not.