Want Better Marketing Results? Try Scrubbing up Your Database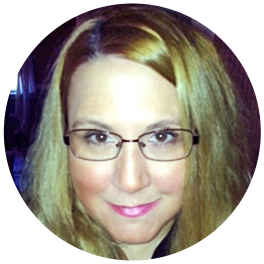 Lisa O'Brien
Reaching the right audience at the right time is hard enough, and it's even harder when you waste time on bad data. Data comes to you in a range of formats across spreadsheets, field events and email lists, and it changes as fast as job titles do.
When all forces combine, even the best data loses some validity every month, a fact often referred to as data decay.
Data decay makes it tough to do truly well-targeted marketing by function, persona and/or job level. When outreach isn't hyper-targeted, results dip; when results dip, they can't turn into prospects. At the end of the day, your CRM and automation tools are only as useful as the quality of your data.
To beat data decay, you need to regularly enrich your lead database. That means cleaning up contacts with inaccurate or outdated information, finding and removing ones outside your targets, and filling in all the blanks of the rest. Unfortunately, the reality is that chasing down, researching and updating contacts manually and making sure it all syncs across systems could be a full-time job.
Thankfully, there are lots of third-party data enrichment tools that can integrate with your existing marketing automation and CRM systems, to help you run data checkups without the tedious manual work. Some of them offer a personalized, custom approach, while others have more of an automated one-size-fit-all solution, or some combination of both as part of a bigger platform package. Whether you want ongoing service or a one-time enrichment, here are some options to consider based on the size of your business and your specific needs.
Oceanos works with clients to build a one-to-one, customized data cleansing & enrichment strategy to improve lead scoring and content alignment. Oceanos also offers a free, no-strings-attached Data Health Check report that can help the specific problems in your database. They can also build out sets of new prospects as part of a larger stretegic account initiative.
Built-in integrations: Marketo, Oracle Eloqua and Microsoft Excel.
Leadspace is a platform for both lead enrichment and acquisition that cross-checks data with more than 40 enterprise sources, then integrates it all back into your stack real-time. Leadspace also uses predictive scoring to determine which customers will be most responsive to different campaigns.
Built-In Integrations: Salesforce, Marketo, Oracle Eloqua, HubSpot.


With Openprise, you can automate the cleansing process to your exact specifications to create rules to monitor integrated data real-time. Rule options include getting rid of duplicates, normalizing data, matching leads to accounts, and much more.
Built-In Integrations: Salesforce, Marketo, Oracle Eloqua, Dropbox, Box, Google Drive


Dun & Bradstreet's full suite of platforms includes Optimizer for Marketing, a data service that pulls from D&B's commercial database (the biggest in the world). On top of automated cleansing & enrichment, Optimizer offers advanced analytics for profiling & targeting customers like a pro. Like Oceanos, they also offer a free Data Health Scan to check your pulse before you sign on.
Built-In Integrations: Marketo, Salesforce



Clearbit's Enrichment automatically takes every contact, domain or company profile you have and searches dozens of data sources real-time for 85+ matching data points like location, job title, and company size.
Built-In Integrations: Salesforce, Marketo, Slack, Segment, Zapier, Gmail, Outlook


InsideView Enrich & Refresh automatically populates incomplete contact and company data for incoming leads. InsideView can be used either through a web browser (good for a test drive) or through your integrated platform.
Built-In Integrations: Salesforce, Microsoft Dynamics CRM, SAP Cloud CRM, Marketo, SugarCRM, Eloqua, Oracle Fusion, NetSuite



Salesforce's Data.com Clean is everything you need to cleanse and enrich your Salesforce data, cleansing and cross-referencing with D&B's database and Salesforce Connec. Clean also includes real-time dashboards and reports for clear visibility into your data quality.

RingLead offers automated data management services like duplicate deletion & prevention and lead routing. They also offer Custom Data Services - hand off what you've got for them to clean, deduplicate, normalize and enrich based on your instructions.


Built-In Integrations: Salesforce, Marketo, Microsoft Dynamics CRM
Enriching your database means planning for the future and streamlining the path from leads to clients to revenue.
The better and more complete your data is, the easier it is to understand your buyer universe, remove contacts outside your targets, boost campaign performance, and deploy to the people who really care. Don't waste any more time!


If you're considering a data enrichment tool, but don't know where to begin, contact us for some advice.