The Rise of Intelligent Marketing: How AI is Reshaping the Industry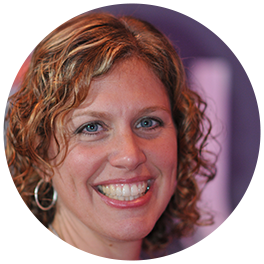 Cathy Boudreau
It's hard to imagine a technology more transformational for marketing than the emergence of the public Internet. But it appears that AI — and generative AI such as ChatGPT, in particular — is a strong contender to dethrone the World Wide Web from its lofty position.
ChatGPT has only been public since November 2022, but already we're seeing generative AI enabling powerful capabilities within foundational marketing tools and platforms. And as a close HubSpot partner, we're most interested in how their platform is using generative AI. Frankly, it feels a lot like science fiction come to life. Let's take a look.
Generative AI is able to create text on any topic in any style within seconds from a fairly simple prompt. Certainly, you wouldn't want to use AI-generated content without taking a close look and making significant revisions — the tech publications Gizmodo and CNET faced serious backlash after publishing AI-generated articles with significant errors of fact — but there's no doubt that AI can make the writing process much faster by creating a strong starting point. And that's exactly what HubSpot has enabled with its AI-powered content assistant.
HubSpot and Generative AI
For example, let's say you want to create a blog post within HubSpot. Simply press the "/" key, and you can generate net new content. If your company makes autonomous robots for manufacturing, to get started, press the "/" key and select "generate ideas" in the drop down menu that will appear. HubSpot will ask you for a prompt. Let's go with, "How autonomous robots have benefited manufacturing." Voila, you now have a list of five possible titles. If you like one of them, paste it into the title box for your post, adjust it as needed and then highlight the text to create an outline based on that topic. After editing the outline, you can follow this same process to create entire paragraphs based on each heading.
In just a few minutes, you'll have the basis of a blog post. But HubSpot's AI capabilities don't end there. You can highlight text and ask the AI to summarize it if it's too long. Don't think the text is snappy enough? Change the tone by selecting the relevant section and select "witty." Too flip? Change the tone to formal in a click of a button. Need headings and subheadings? The AI can generate those as well.
These capabilities aren't limited to blog posts. You can apply the HubSpot AI to generate and edit marketing emails, as well as different kinds of sales communications, including introduction, follow-up and cold outreach emails.
Beyond Content Generation
But that's just the beginning of HubSpot's new AI-powered capabilities. In May, HubSpot released the beta of the ChatSpot plugin (powered by ChatGPT), which it tailored to provide research such as domain information, keyword analysis and competitive analysis. Want to know which keywords your competitor pays for? How about how much VC financing they've raised? Or the domains they've registered. Just ask ChatSpot!
You can even get information about a company's tech stack, such as the marketing automation and email services tools they use! In fact, you can reverse this search to find, for example, companies in the metro Atlanta area that use a specific combination of tools, like a particular CMS or website backend.
ChatSpot can also interact with HubSpot CRM. You can ask it to build reports, review recently logged notes, track email performance and much more. So let's go deeper with some specific use cases:
Reporting: ChatSpot makes creating reports a snap. Truly, it's as easy as typing, "Create a report of all new customers from the last fiscal year in healthcare, technology and retail." And once you get the report, you can even ask it to export it as a chart to Google Docs, Sheets or Slides. It works with web traffic analysis as well, and you can have ChatSpot run them periodically and send them to you via email.
Status updates: Simply ask ChatSpot, "List the tasks assigned to me that are due in the current week and email them to me every Monday at 9am." Voila.
Forecasting: Need to update the C-suite on the current pipeline? Ask ChatSpot, "List the deals expected to close this quarter along with expected revenue."
Other AI marketing tools
HubSpot isn't the only game in town, of course. AI is everywhere, and there are many other tools that put it to good use for marketers. SEO is a great example. Jasper, SEO.ai and Neuron can help create SEO-optimized marketing content, while AlliAI will optimize entire webpages to increase search engine rankings.
Video makes a big difference in how your page ranks on search engines, and Pictory can generate short videos based on long-form content, with automatic captioning and summarization.
And when you're working on an email marketing campaign, it's critical to create snappy subject lines that will induce the recipient to open the email. AI can help here. SubjectLine.com provides a free tool that will rank your subjects lines on a 0-100 scale, and, using generative AI, will suggest more effective iterations of your original subject.
We're still in the early days of generative and traditional AI for marketers. But already, these technologies are powering valuable tools that can save time, increase effectiveness and provide detailed information to make you and your marketing team more productive.
And if you're looking for guidance on how your marketing team can benefit from generative AI, Scholes can help. Get in touch!