Tech Marketing During a Pandemic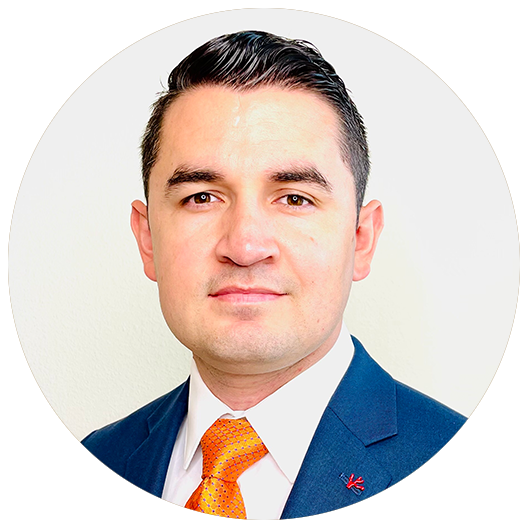 Oscar Jaramillo
It's clear that COVID-19 won't be going away any time soon, especially in the United States, where infection rates have recently hit record highs. It's unclear how governmental authorities will react and whether there will be a second wave of lockdowns, but whatever mayors, governors, and other officials decide to do, it's certain that day-to-day life will continue to be very different for quite some time.
Before you begin retooling your campaigns and messaging, however, you first need to understand your customers and how their own challenges have changed. You'll do far more harm than good if you continue to promote products and services that are no longer relevant.
For instance, if your technologies serve the retail sector, your customers are struggling with a far lower volume of customers visiting physical stores, requiring them to put even more resources into their online and mobile presence to generate revenue. In the oil & gas industry, both prices and demand have collapsed, forcing organizations in this sector to cut costs and immediately find additional efficiencies. The hospitality sector is desperately searching for new ways to generate revenue, with few Americans willing to visit restaurants or travel.
Talk with your salesforce and customer support teams about what they're hearing, and, just as important, look at your marketing data to see how customer behaviors have changed. Don't just shoot from the hip. Markets are changing fast, and you really need to get it right the first time. Those who target the wrong problems will fall behind competitors, and catching up will be difficult.
Once you've determined your customers' needs, it's critical for the leadership team to determine what pains you can best address and the solutions you will promote. Does your technology have untapped potential to solve the new problems organizations are facing? Do you have solutions that you've not previously emphasized that should now come to the fore? Should you partner with another vendor to provide a more compelling offering?
Clear communication is key
Whatever changes you make to your offerings, communicate them clearly to customers and prospects. Revise your messaging to reflect your new strategy, and then implement it throughout your campaigns and activities.
Also, you might want to put extra resources into marketing to your current customer base. In uncertain times, they need to know that you're thinking about their needs and working to ensure they succeed. If the recession slides into a depression, you'll need a stable, happy customer base.
So, now you've got your new focus and new messaging. As you implement marketing campaigns, remember the following:
Immediately review your automated marketing activities: You don't want to be that company who inadvertently sends an out-of-date communication to a prospect and goes viral for being out of touch.
Tell stories relevant to the times: If you've been touting case studies about in-store point of sale, on-premises IT infrastructure or online travel booking, you'll need to change it up. For retail, you need an online and mobile story. Enterprise IT is moving even faster to the cloud than it was before, and the travel industry is focused on finding a way to simply survive until a vaccine or treatment allows the world to get back to normal. Unless you can tell a compelling story that speaks to life during COVID-19, you may as well be speaking to an empty room.
Consider your customers' state of mind: People are frightened, frustrated, and feeling cooped up. They've likely not seen their colleagues in person for months, and in many companies, aren't at all sure how long they'll have a job. Keep in mind how your customers will receive the messages you send.
Use images appropriate to the times: Shots of people close together without wearing masks will strike many as incongruous to the current situation. You don't need to have people wearing masks in every image, but be careful to make sure you don't look out of touch.
Don't push it: We're already starting to see some backlash against brands who are explicitly pushing sentimental, "we'll get through this" messages and content about COVID-19. Obviously, whatever messages you use will be focused on the current situation, but you'll do better with a laser-like focus on your market's specific challenges during the pandemic than generic, feel-good communications.
Finally, as you run your campaigns, relentlessly track and gather data on how they're faring. The world has been upended by the pandemic, and its effects will be widespread and unpredictable. You need to know what's working and what isn't so you can adjust quickly, and the only surefire way to know is through good data.
Companies in the technology sector do have a bit of an advantage over other sectors: we are used to constant sudden change. Determine where you can add the most value, rely on data, and adjust your marketing to fit the current situation. It's the same formula the tech sector has used to succeed for decades — apply it to the pandemic, and your company will be able to weather it well.
Need help adjusting your marketing during the pandemic? Get in touch with us. We'd be happy to help.