Customer Service & Virtual Assistants: Automated or Human?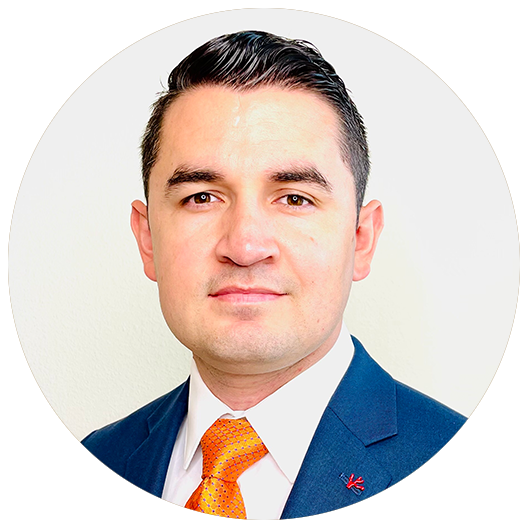 Oscar Jaramillo
When someone says "virtual assistant," you may be confused about exactly what the speaker is referring to, because it could easily be one of two things: 1) an artificial intelligence (AI) system that communicates via chat or even voice, or 2) an outsourced service that provides genuine human beings paid by the hour to perform a wide array of tasks.
Either way, it's a good idea for organizations to understand how they can leverage each to augment and improve their ability to provide excellent customer service. First, let's talk about AI-based virtual assistants.
AI and Customer Service Automation
AI-powered virtual assistants are essentially chatbots on steroids. They understand natural language, so a customer doesn't have to wade through layers of menus to make a request or ask a question. Of course, chat isn't the only option for an AI virtual assistant. Nearly everyone has used Siri or Alexa, and organizations are increasingly adding AI virtual assistants that communicate via voice.
Because they can understand ordinary questions, these AI virtual assistants can address frequently asked questions and routine matters immediately, which is a boon to impatient customers. It's far better to address the easy customer inquiries immediately with an automated system than it is to make them wait on hold for a live agent. It's also far less expensive, because it enables human beings to focus more of their time addressing complicated customer issues, and AI virtual assistants can be available 24/7 every day of the year at no additional cost.
If the question isn't something that can be answered by AI, such as a complex software integration issue or a specific inquiry about a billing matter, a virtual assistant can still improve the process, if it's tied into the customer relationship management (CRM) platform. In a chat, the AI can collect the customer's contact information (or, even better, tie into other AI-powered processes to collect the information automatically), create a case in the CRM and assign it to the right department. Once a customer service specialist gets the case, they'll have all the information they need right at their fingertips.
If it's a voice call, the AI can grab much if not all of the customer's information via the phone number, and it can request information it needs that it can't find via other sources. With this information, the virtual assistant can hand the call off to exactly the right person with all the information the individual needs to get an expedited resolution of the customer's issue and avoid a frustrating chain of transferred calls.
That's not all a virtual assistant can do, however. Any good customer service program trains agents to recognize when a customer question could be a good upselling opportunity. An AI virtual assistant can be trained to do this as well so that it becomes not just a way to quickly address customer requests, but also as a lead generation tool. Potential leads can be directed to the sales team with all the information they would need to follow up.
Customers appear to be increasingly comfortable interacting with AI virtual assistants. Take a look at HubSpot's data, for example. In May 2021, there were 24% more virtual assistant conversations across HubSpot's customer base of 103,000+ companies than there were in January 2020.
The Human Factor
Let's be honest, however. As useful as AI virtual assistants are, many customers strongly prefer to interact with a human being. If your customer base falls into this category, you may want to look into human virtual assistants. Typically contracted by the hour from agencies that specialize in providing them, human virtual assistants take care of all kinds of tasks, from answering email to scheduling appointments. But they can also assist with customer service.
What kinds of tasks can you assign to a human virtual assistant? Similar to an AI virtual assistant, a human virtual assistant can effectively field calls about order tracking, the status of refunds and routine questions about your product or service. When the questions are too complex, the virtual assistant can collect information and pass the customer onto a specialist.
Before hiring a virtual assistant, make sure you have a clear understanding of your own budget, how they will be paid and how many hours you will allocate to each. It's cheaper than hiring someone full-time, but it can get out of hand if you don't plan and pay close attention.
Also, don't neglect the training and onboarding process. These virtual assistants will be on the front line interacting with your customers, so you want to make sure they're able to deal effectively with the issues you plan to offload to them, and that they can effectively send those issues they can't deal with to the right person.
Whatever path you choose, human, machine, or both, virtual assistants can be an effective way to expand your customer service capabilities without exploding your budget.
Looking for ways to augment your customer service operation? Talk to us. We can help you find the solution you need.