Almost-Recent HubSpot Email and Social Features You Should Be Using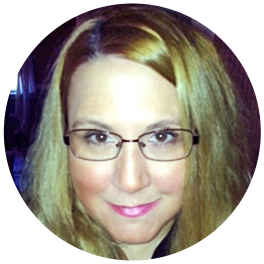 Lisa O'Brien
As a customer, you know that HubSpot is always adding new features at breakneck speed. Sometimes you just can't keep up given your regular, daily responsibilities. The point of this post is to highlight a few sort-of-recent features that are pretty easy to implement and that'll also help save you time.
Resubscription Emails for Forms
Some of your leads and contacts unsubscribe from email. It could be because an offer wasn't of interest to them at that particular moment or they may have simply forgotten that they've unsubscribed. These same folks may have since found something of interest on your site.
The resubscription email feature gives you the opportunity to re-engage with these folks that have unsubscribed from your emails.
How it works:
First, you enable the feature in your Content Settings by selecting Email and then choosing Resubscription Settings. With this feature enabled, when someone fills out a form they'll see a message right on the form that they have previously opted-out. The message will ask if they want to opt back in.
If they want to, they can click the message and receive a customized email with the option to re-subscribe. Once this feature is enabled, and like any new feature implementation, you should test all of the parts so that you are confident everything is working properly.
Customized Blog Post Auto-Publishing
HubSpot's Social Inbox helps you effectively monitor and manage all of your social media engagements.
The Social Inbox has always had an auto-publish feature in social settings. When turned 'ON' HubSpot will automatically post your latest blog to your selected social channels. This feature was always helpful but you couldn't really be creative and add your personality to the messages since the message would only publish the title and link of your blog post. Many of our clients would turn this feature off because of that.
But now you can customize auto-published messages (and add images) and still get the benefit of knowing that once your post is published, the world will automatically see it. The updated auto-publish feature makes it easier for you to create unique social messages for your blog posts and saves you time.
How it works:
Under your Social Settings, you can still pick and choose which channels (Twitter, Facebook, Google+, LinkedIn) you want to auto-publish your blog content to.
As you create your new blog posts, you will now get the option (under Publishing) that allows you to customize your auto-published posts all in one place. You can also choose your featured image.
New Social Inbox Reporting Feature
Social inbox already features pre-populated reports that help you analyze your social media marketing performance and goals. For example, you can compare Time Frames, Platforms, Channels and Campaigns to see how you are improving each month or over a 3-month timeframe, and also help you highlight the areas where you need to put more focus.
Now, included right in the reporting, you can automatically see which social posts are generating the most views, clicks, and interactions.
How it works:
The feature automatically populates when you customize your social reporting. This is very helpful because as you are analyzing your social marketing efforts, you can also view the most popular posts.
You can further analyze your social performance and growth by focusing on the content that is resonating with your followers. You may decide to send out another message based on what is getting the most clicks, for example. You can also more easily share this intel with your team.
*all images courtesy of HubSpot
We hope you find these features as helpful as we have. We'll continue to highlight new and improved HubSpot features right here at our How-to blog so be sure to subscribe!