6 Content Marketing Mistakes to Avoid in the New Year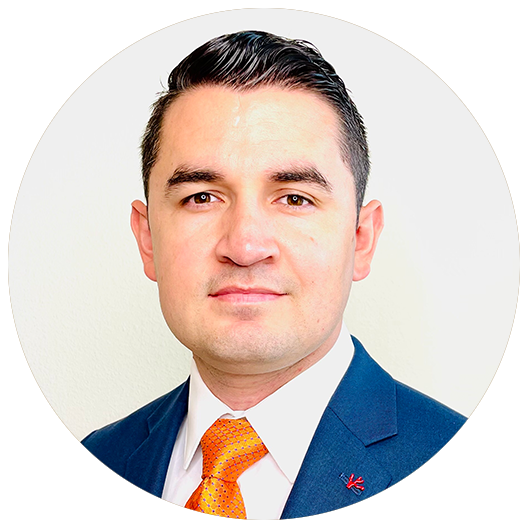 Oscar Jaramillo
Marketing planning is in full swing at companies and content marketing teams specifically are no doubt ramping up their strategies and content calendars. With tight budgets, product roadmaps not being finalized and high dependency on other departments, proactively building a content marketing plan for the year can be challenging.
As you are thinking about the year ahead, this list of six mistakes to avoid with content marketing might come in handy:
1. Long approval processes
Some companies have very complex and long approval processes in place to get content out the door. And while checks and balances are important, overly complex approval structures can lead to stagnation. Teams are not able to respond to market trends in a timely manner which means they are losing out on potential website traffic and it can make a company look like it's not on top of the latest trends.
In this case, agile marketing can help. Agile marketing takes its inspiration from agile software development. This process is iterative, allowing for short marketing experiments, frequent feedback, and the ability to react to changing market conditions.
2. Creating too much content
Conversely, some companies are eager to create lots of content and might be facing the problem of not being specific enough or cannibalizing their own content. For example, creating a lot of different content pieces might make it hard to differentiate enough from other content pieces you have already published. Parts of the content will oftentimes repeat across different content pieces which not only devalues the piece you are issuing but also hurts your SEO. Furthermore, if you are issuing too many content pieces in a short amount of time, the content will not get enough 'spotlight' time and might go under the radar.
Rather than following a 'need to have' list or just satisfying your stakeholders, think about the buying cycle and how your content piece fits within that.
Courtesy of Hubspot
3. Testing and reporting are missing
Another consequence of producing content too quickly might be that you don't actually have the time to report and reflect on published pieces. Which content is performing well, and why? When looking at content performance it's important to start out with goal setting and what you should measure. What do you want to improve? For example, visitor time spent on the website, lower bounce rates, higher conversion rates, etc. Build your reporting with these goals in mind and set up regular reporting meetings with your team to see how past and recent content is performing.
"Don't just gather numbers for the sake of gathering numbers; make them matter. " – SEO expert Moz
4. Old content is not being leveraged
We've heard that 20% of customers produce 80% of sales. According to HubSpot, 5% of content brings in 90% of engagement. If you have content that performs well, reuse it in other ways. Learn from and make the most out of existing content. Let that play a role in informing future content. Aside from it being not very time consuming, it's easier to test with content that's already performing. In one case, if a blog post is performing very well and you know that its subject matter resonates with your audience, try to make a webinar out of it, or an infographic or SlideShare, or a short video and share it all on social channels. On the other hand, you can really blur results if you're trying too many topics and too many channels all at the same time. You may not know whether the channel is performing poorly or the topic.
5. Content doesn't fit the buyer journey
Many companies build content starting with a list of 'must haves' for collateral, website pages, blog posts, email, etc. This is sometimes done without truly questioning who it is written for. Given the sheer volume of information going to potential prospects these days, you have a very small window of convincing them to take a closer look at your stuff. So it's essential that the content you are producing is actually relevant to them. In fact, it should be customized to them as much as possible. One option is to use personalization features such as the ones HubSpot offers. When you are planning your content, determine where in the buyer's journey it fits and if it is even needed.
6. Creating non value-add content
We get it! Coming up with new, exciting, engaging content all the time is difficult. Whether you are a small startup trying to catch up with the market or a big corporation with many lines of products and services, the content you are publishing should be adding value to your reader or listener. If you are churning out lots of content that repeats and self-promotes, you are running the risk of prospects being turned off and not paying attention to you. Think about doing more with use cases, technical knowledge, 'How To' items or anything that speaks to your audience and provides value. Keep the corporate speak to a minimum and use terms and language your target audience is familiar with. Lastly, make sure content that has already been published is being reviewed and updated regularly to keep it current and attractive.
If you would like to get in touch with us to see how our team can help you bring your content marketing efforts to the next level, contact us here.