Content Marketing is Dead?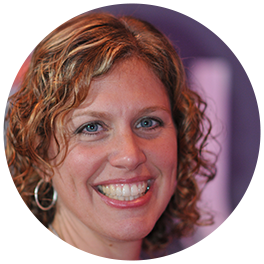 Cathy Boudreau
Content marketing has long been the top priority for many marketers over the last several years but as Gartner showed in its Hype Cycle report last year after it's initial hype, it dropped all the way into the 'trough of disillusionment'.
Courtesy of Gartner
The good news is that when you hit rock bottom there is only one way left to go, and that's up (as the famous Buster Moon in the movie SING would say).
And so we are excited that content marketing is having another renaissance as it is a very essential part of your overall marketing mix.
First things first: What is content marketing?
The dictionary definition explains that content marketing is "a type of marketing that involves the creation and sharing of online material (such as videos, blogs, and social media posts) that does not explicitly promote a brand but is intended to stimulate interest in its products or services."
In other words, the content you create as part of your content marketing strategy is supposed to be valuable to your target audience which in return, will attract them to your product.
Why is it such an essential part of the marketing mix?
Content marketing helps businesses in a few different ways:
Generate leads: the first and most obvious benefit that comes to mind when we think of content marketing is generating more leads. If done right, content marketing will attract more leads to your website organically and by sharing.
Increase awareness: think about content that goes viral and reaches more people than your own promotional efforts ever could. By creating quality content you can get more and better exposure to your target audience, perhaps even making you an expert in your space.
Improve conversions: besides the benefit of leads already knowing your brand and product, which makes it easier for sales to start a conversation, another important aspect is the creating content that helps move leads through the funnel and beyond. With the right material, your sales and services teams will be more efficient sending prospects the content they are looking for without having to create something themselves.
What do you need to create good content and build the right content strategy? There is no absolute guide on doing this but just like everything, marketing is a process of trying, testing, and refining. Here are some general rules that will help you get started:
Decide on the right content:
Use Google Analytics to see which of your content resonates with audiences, what keywords to use, etc. Also take a look at Google Trends to see general trends and what your audience is searching for on Google.
Survey your existing customer base to learn what attracted them to your company and what content they consider the most valuable.
Consult with your sales team on which content they use the most in their day-to-day interactions and that resonates the most with prospects.
Test messages and content with your lead database. Conduct some A/B testing and test different message bodies, subject lines, CTA's, etc.
Pressure test messages and topics via Google Ads to see which get the most impressions and clicks.
Create the content:
Define the right target audience and build your buyer personas. Defining the right target audience using your buyer personas will allow you to build content that is of interest to them.
Decide on which type of content you want to produce. As Neil Patel from the Content Marketing Institute puts it, "knowing how your audience wants to receive and digest information is just as important as knowing what kind of information they're looking for." It is clear that given the variety of channels and possibilities we have now, it is important to test and see what your audience responds to the most.
Build out your content. One of the key problems marketers face is doing the same thing that everyone else is doing. It is not about the amount or the type of content you have available, it's about what is valuable to your audience. Ask yourself "how does this piece of content differ from other content out there?", and "how can I make content digestible and engaging to prospects in a way nobody else has done?" and, "why should my customer care?"


"When taking a content-first approach, our job as marketers is not to create more content… it's to create the minimum amount of content with the maximum amount of results." — Robert Rose

As you build your content strategy, remember these 3 important aspects:

Create content with sales in mind. As we mentioned in our smarketing blog, too often marketing produces content without any input from sales. It is super essential for marketing to take the sales processes into account when strategizing about new content. But it is just as important for sales to include that content into their follow-up activities and process.
Don't sell, inform. Don't just pitch your story but think about why your customer should care. What is the problem your customer has that you can resolve? Pay attention to how your customer talks about their problem. A lot of companies use buzz words and create their own definitions within content. Oftentimes that confuses customers. Think about how your customer would define the problem, what language are they using and create your content using that same language. After all, this is how they will type a search into Google and if you are not using the same keywords in your content, you are missing out on a lot of organic traffic to your website.
Less is more. As HubSpot suggests, 5% of content brings in 90% of engagement. In other words, you have select key pieces of content that bring in almost all of your engagement (Larry Kim calls those, the content unicorns). Figure out which pieces are key to engagement with testing and focus on promoting those. Don't focus too much energy on the 85% that don't convert.

Courtesy of HubSpot
Distribute the content:
Have a regular cadence for publishing. There is no magic formula that tells you how many times you are supposed to publish any kind of content. If you do start out with content that has a cadence (such as a monthly newsletter, weekly blog post, etc.), stick to a regular schedule because people get used to seeing these regular communications from you and expect it.
Last but not least, always remember to test and adjust content and be patient with the results. Some content brings immediate success while other content might thrive two years after being published. It depends on type of content, relevancy, and where the market is at that point in time. Be patient and don't expect immediate results. Try to resist immediately changing course if you don't see results right away. Eventually, content that's even five years old could show up on the number one spot of Google search and drive the most amount of traffic to your site. A long term strategy brings long term success. Just be sure to measure everything!

If you would need some help diving into a content marketing strategy, give us a shout.