Why We Love HubSpot's Service Hub and Why You Should Too!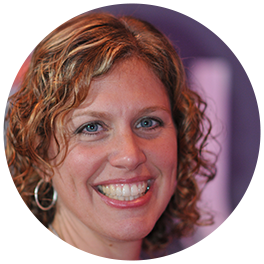 Cathy Boudreau
HubSpot
recently announced the release of Service Hub
, a new customer service software platform that combines support functionality with a knowledge base and customer engagement.
With the Service Hub, HubSpot is closing the loop of the lead lifecycle. First, leads are generated from inbound activities using the Marketing Hub. Leads are then followed up with and opportunities are created using the Sales Hub. And now you can ultimately better serve customers, turning them into active promoters for your company and products!
Traditionally, companies have had to manage three or more different systems to effectively enable their sales, marketing and service teams, which can lead to an integration nightmare. With Hubspot's Service Hub all three departments share a single platform and there is full visibility and reporting across all stages of the lead lifecycle.
What is HubSpot's Service Hub all about?

Service Hub is a customer service software made up of tools built to help service teams manage and connect with their customers; and is 100% focused on creating a better customer experience. With the creation of Service Hub, HubSpot is recognizing the shift in customer behavior occurring right now.
With a majority of customers today, being less patient and having higher expectations, Service Hub is part of a push to deliver a greater experience to customers that are becoming harder to keep engaged and happy. The software was built intentionally for service teams to turn average customers into active promoters.
Courtesy of HubSpot
With a single customer record, Service Hub allows service, marketing, and sales data to be unified into one contact, meaning they all share the same view of the customer and will ultimately unite the customer experience.
Let's dive a bit deeper into each core function...
Conversations
This is not just a service functionality and can also be used across sales and marketing teams. In addition to email, customers today like to reach out to companies via social media or chat messaging. HubSpot's conversations tool combines all of that into one portal to see your customer emails, chat messages, and soon to come, social messages.
When a prospect chats with you or sends you a message, support teams can respond to customer requests instantly or create a ticket from the conversation window. Once somebody submits a ticket, Service Hub can automatically send them an email thanking them for their submission, set response time expectations and offer a piece of content that is related to their topic of concern.
It's not uncommon for a customer to start a chat with a sales person. With Conversations, that sales person can now route that message to a support representative. Messages can be shared across the team or re-assigned to a specific team member to ensure the question is being addressed in a timely manner.
Features we love:
Messages can be made visible across teams so every team member can respond to a request if a coworker is out of the office

You can create a support ticket using a message

Bots can be used in the chat window to direct the message to a specific team member and to further qualify a customer
Tickets
Tickets offers a way to track, order, collaborate, and deliver on customers' needs. They are associated with a contact so all of your teams can see if a customer has an open issue. Coupled with Tickets is the Ticket Board, the all-inclusive spot for your support team to see what's critical for any given day and the status of previously opened tickets.
Courtesy of HubSpot
Features we love:
Create team-wide email aliases that automatically turn incoming emails into tickets or get routed to your conversations dashboard. Then, use customizable email templates and responses to reply to your customers' most common support questions in half the time

If you are already using HubSpot for marketing and/or sales, the Tickets interface and dashboard options will be very intuitive to you
Knowledge Base
As HubSpot puts it, "Help your customers help themselves." Why is this important? For one, customers expect to be able to find a self-help section on your website where they can find setup guides, best practices, and of course, to offload some of your frequently asked questions from your support team. Customers are still much more comfortable researching answers themselves than to engage on chat or over the phone.
Courtesy of HubSpot
HubSpot's Service Hub is the best of both worlds, with a searchable Knowledge Base and the option to create a support ticket if customers cannot find the answer they need. Find out the best practices needed to build a successful Knowledge Base.
Features we love:
Your Knowledge Base articles are automatically indexed in Google search for customers that turn to Google with their questions

Easy customization and out-of-the-box, mobile-ready

Customer Feedback
This functionality allows you to analyze customer happiness by deploying surveys. The survey data can help fine tune the customer experience and provide useful information for your promoters.
Features we love:
Quick starring system on how satisfied customers were with the support they received

We know that getting feedback from busy customers with a survey either by email or over the phone can prove difficult. Getting a quick rating while customers are already submitting a form instead should help increase your response rate
Courtesy of HubSpot
Reporting
HubSpot offers built-in reporting for all the Service Hub functionality. The Service Dashboard gives you a great snapshot of Tickets status, usage of Knowledge Base articles and survey results. It's one place for all of your service needs.
Courtesy of HubSpot
---
If you'd like to learn more, you can go to the HubSpot website to find Service Hub pricing and a full list of features.
Contact us when you're ready for a demo or to get started.