The Website Design Scrolling Bubble Is Going to Burst & Why That's Good News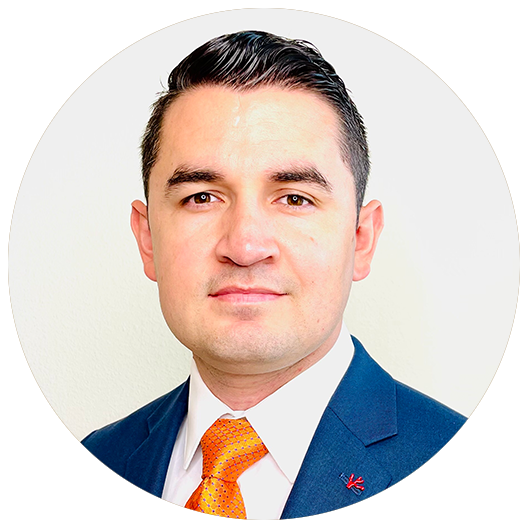 Oscar Jaramillo
When agencies and web designers are asked to create a new site or rebuild an existing one, they naturally want to make something fresh and exciting. Today, that often means a website with pages that have a long scrolling look and behavior. Sometimes entire websites are one long scrolling page, using parallax web design to achieve a 3D look as well as other special effects. And many website design and development platforms such as WordPress come with themes that have built-in responsive templates that can function similarly.
Whether you like all this scrolling razzle-dazzle is a matter of taste. Some people like it, others detest it. The trick is to determine whether it will resonate with the only people who matter — your target personas that you are trying to engage. Sometimes this doesn't register with the people wanting or building a website because they're busy thinking about the content-centered, scrolly design factor.
Scrolling web pages are all the rage today, but who knows how long the trend will last. Now that scrolling pages are everywhere, many websites are starting to look the same. It's ironic, because giving a site a fresh and different look is one of the main reasons why web designers latched onto the scrolling idea in the first place. That, and because responsive design started taking center stage.
When Does Website Scrolling Make Sense?
As the novelty wears off, I think scrolling is a bubble that is going to burst. That's a good thing, because it will allow website design decisions to be made rationally, without being hypnotized by the latest fad.
I'm not saying that scrolling is inherently bad, or that one design style is better than another. There are some websites that scrolling is perfect for, such as sites with a basic product, where you don't need multiple pages to tell your story, or sites where scrolling and creative innovation is important and search engine optimization is not a priority. Scrolling can also be very handy in bits and pieces for sites for start-up companies, highlighting images of people, products or places as eye candy when there isn't much content available yet.
On the downside, scrolling pages are hard to navigate — you may have no idea where you are or how to find what you're looking for. There are also SEO issues when using one long page to tell your story, since the more web pages you have focused on a particular topic or important keyword, the better chance of getting a higher rank by search engines. Scrolling also takes control away from the user, forcing them to go where you want them to go and do what you want them to do. This can be intensely annoying for anyone who wants to be in control of their web experience and explore a site on their own terms. (Most business users are in this category.) All those cool parallax effects and other design elements then become just a distraction.
What's Your Website for, Anyway?
So before you plunge into a website redesign, take a deep breath and remember that a website design direction (like any other design project) should be driven by business goals. Is it to generate more new leads or nurture and convert existing leads? What do your target personas want from your website? What's the easiest way for visitors to get what they need? Does the experience make them feel that yours is a company that they're comfortable doing business with? Are you employing smart content to deliver the right message and assets to the right visitors at the right time? This will help you figure out whether long scrolling is right for, you, rather than being hypnotized by the latest design fetish.
That doesn't mean that a website has to be boring. You can get to that Wow! factor in a number of ways, using a variety of design approaches, without having to mimic the latest craze. You can have a spectacular site without scrolling, or with it, or on some pages but not others. For example, you could have scrolling but with obvious navigation that makes topics easy to find, giving control back to the user while still letting them enjoy the eye candy that scrolling can provide.
Keep a Clear Head, No Matter How Sexy It Looks
Long scrolling pages and infinite scrolling are one more weapon in the web designer's arsenal. Also keep in mind that web design is evolving constantly, and when the next hot design approach comes along, the focus will shift again. The main thing to remember is: don't get seduced by the latest design fad. Instead, when a flashy new tool or technique hits the market, add it to your toolbox, and use it when it will help fulfill the website goals.
---