The New Content: How to Grab and Hold the Attention of Today's Saturated Consumers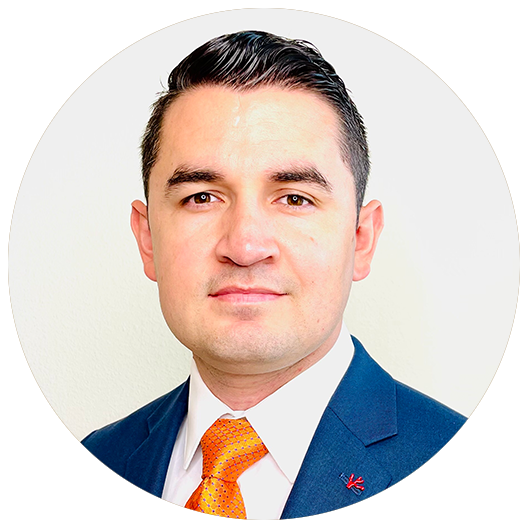 Oscar Jaramillo
The market we knew even 5 years ago is dead and gone. It's been replaced by a landscape of constant blogging, tweeting, streaming, full of news, How-Tos, and lists of the Top Ten Things You Absolutely Need to Do Right Now. Consumers are overwhelmed with material, and they've become jaded, hard to engage, and even harder to convince and convert. Today, producing frequent, high-quality content is no longer enough to stand out.
To cut through the noise and stay at the top of the class, companies need to outsmart the new competitive world of content overkill. We've all been trained to pump out as much as possible, but when everyone else is doing the same, how do you make sure your stuff stands out - and most importantly, actually converts leads?
There's one big solution that works: interactive content. You've probably heard of it, but you might not know exactly what it means. When it comes to marketing, interactive means anything that lets the audience have a two-way dialogue with your brand. In the short term, that means an infographic, a quiz, or a multimedia case study. In the long term, it means one-to-one marketing that tailors to ongoing input from each lead, instead of the classic seller-centered, one-size-fits-all approach.
Interactive content works thanks to human nature - the best way to get someone to care is to make them feel involved. It also has a longer lifespan, is more fun to look at and play with, and creates better audience data; by asking key questions early on, you can both filter leads and help people make a more genuine connection with your brand.
So where should you start? There's lots of good software out there for building engaging content, and new ones keep popping up left and right. Here are some of Team Scholes' favorites, both for generating new leads and nurturing existing ones. Some are more comprehensive "suite" options great for someone craving a strategic content overhaul; others are perfect if you want to try out one thing, or just figure out what's right for you before taking the plunge. Either way, they're all relatively easy to use depending on your in-house skillsets, mobile-friendly, and quick to embed in your existing websites or campaigns. Enjoy creating!
The SnapApp platform lets you build and manage interactive content that's great for nurturing leads, like assessments & quizzes, TCO/ROI calculators, personality tests, games, white papers, case studies, infographics and more - no programming, design experience, or custom development required. (You can check out some cool examples of their stuff here.) SnapApp also offers tons of convenient integrations with other CRM and MAP tools, making it easier for to track conversions and see the results of your hard work.


Content that's interactive and super-informative, like eBooks, eMagazines, catalogs, banners, and microsites (website pages focused on one product or campaign), works wonders for lead generation. Ceros is a collaborative, real-time digital canvas for creating all of the above. Their Design Studio lets you produce high-quality content without having to rely on developers, and Ceros also makes it easy to add lead capture forms and MAP integration to your content.


Qzzr is a quick way to make great-looking customized quizzes, post them anywhere on the web, and track results. An initial subscription is free, with a bunch of premium options for higher engagement numbers as you grow.


Guides.co is a platform for publishing super-cool interactive blog posts, guides and white papers that feel more like a fun website than an English assignment. They also offer great lead data features, like a heat map that shows how long users are engaging with different sections of each piece.


One way to make your existing media content more engaging is using tools like ThingLink, where users can add "hot spots" to different areas of pictures and videos. Hotspots can work as engagement links, pop-out questions, buttons, or hover points to launch other content. (Another good option for adding quizzes, polls and CTAs to videos is Vizia - and it's also 100% free!)


Infogr.am is awesome for creating charts and infographics that deliver data in a beautiful, impactful way -- see an example here. Their free membership level has lots of features to start with, and premium subscriptions for more analytics and functionality start at $19/month.


Everyone loves a good contest/vote-off. With Brackify, you can make interactive voting brackets to enhance existing content and grow your audience. Brackets add an extra level of fun to polling - especially when there's a prize...
If you're considering an interactive content program, but don't know where to begin, contact us for some advice.