7 Signs It Is Time for Website Redesign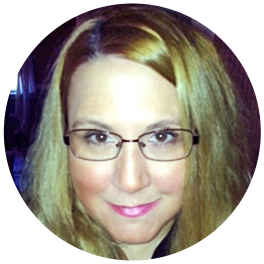 Lisa O'Brien
For potential future customers that are new to your company, your website is likely the first time they'll interact with you and try to get to know what your business has to offer.
Sometimes that first impression can make all the difference.
So, what message is your website currently sending? For example:
Does your site reflect your current branding and messaging strategy?
Are you generating the leads your sales team needs to generate revenue?
Are you leveraging your website to properly convert leads into customers?
Is your website responsive and optimized for mobile viewing?
Is your navigation intuitive so it is easy for visitors to find what they are looking for and what you want them to easily find?
A website redesign is an important process that takes time. Understanding the limitations of your current website will help you understand what changes can be made to create a better experience for your customers.


A redesign also doesn't require you to necessarily change everything. If your business' branding and graphic elements require only minor adjusting you can focus your redesign efforts on making the website more functional, smart and in better alignment with your marketing and sales strategy.
Here are 7 signs you're in need of website redesign:
Your website is not generating the leads you need:

Looks are important but the true measure of a website is in whether or not it is effectively meeting your goals. Are you getting the results you want? Have you even thought about your website goals? Is your website attracting new customers, retaining current customers, and adequately promoting your new products and services?

Take the time to analyze your website conversion rates, looking specifically at visitor-to-lead rates and the lead-to-customer conversions. As part of a larger marketing analytics strategy, these measures will give you an idea of the websites' performance and whether parts of the site are working as intended. During the analysis you should also pay attention to the site's calls to action (what should you be promoting to drive desired results), the integration of landing pages (are your landing pages unique and capturing the right information), and the balance of text to graphics.

Your business needs and goals have changed:

Over time your strategic marketing plan or business goals typically change to some degree. Did your website change with them? If you are changing anything about your business, including logos, taglines, color schemes, target personas, core messaging, etc., you need to make sure your website is in sync with these updates.

A website redesign will help you align your current marketing plan with your ability to connect with new customers. Even if the overall website is still a good fit for your business you may still benefit from a partial redesign that includes overhauling your blog and content strategy overall, calls-to-action, landing page optimization, and better UI on mobile platforms.

Your website doesn't work effectively:

This may seem obvious but it is important to verify that all parts of the website are continuously mainted and work. As websites grow and features are bolted on along the way, they can sometimes be forgotten. Is your site easy to navigate? Is your most important content simple to find? Do external and internal links work? Are pages taking way too long to load? Are you throwing all sorts of 404 page errors due to redirects not being set properly?

Its frustrating to visitors when a website is clunky to get around and that doesn't work properly. A website redesign allows you the opportunity to fix what is broken and improve your customer's overall experience.



Your website isn't responsive:

Mobile devices now make up a significant amount of web traffic and a responsive website is key to attracting and retaining mobile users. Your website should respond and adapt to the variety of mobile platforms being utilized.

A website redesign should provide mobile users with an experience that is as easy to use and navigate on a cell phone or tablet as it is on a desktop computer.

You need to update or enhance your content:

Quality content is key in a sea of volumous bad content people tend to crank out. A solid content strategy helps your improve your search rankings and get found by the quality prospects you seek and keeps them coming back for more.

A website redesign forces you to update and refresh your content.

You need to upgrade your third-party tools:

There are many great third-party tools bolted and integreated here and there throughout your site. If you've discovered that your existing tools are in need of an upgrade this is the perfect time to transition. Tools for maps, calendars, videos and a stack of other things can contribute to making the visitor's experience better. Outdated tools can reflect poorly.

You need to know what your competitors have been up to:

You certainly don't need to alter your website each time one of your competitors makes changes you'd like to have too but understanding your competition is essential. Search engines compare and rank similar sites and not staying ahead or at least on top of your competitors can push you down the results list.

A website redesign allows you to better compete and stand out from the crowd. If a complete website redesign isn't in the budget there are still smaller changes you can make to specific portions of your website. These small changes can make a huge difference!
Setting goals and understanding what is working on your website and what could be improved is the best place to start when thinking about a website redesign. Take the time to analyze and assess your current site to ensure you start on the right path to a scalable website that drives more traffic, converts more leads and ultimately generates more revenue.