SEO Worst Practices: These Schemes Will Backfire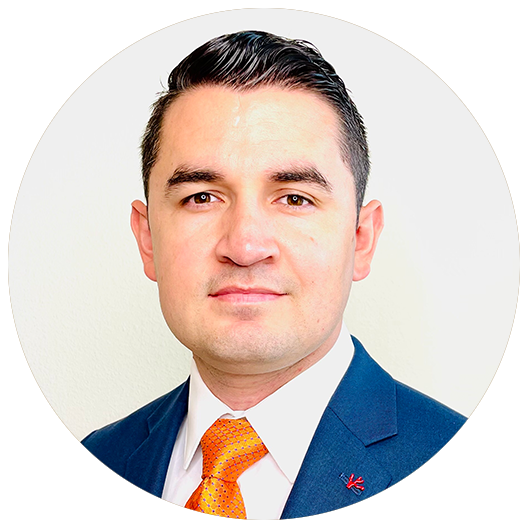 Oscar Jaramillo

Search Engine Optimization (SEO) is all about improving your search rankings so you get found online by qualified prospects. Since that's the whole point of being online, it's important to do SEO right.
But many companies find that their SEO efforts are disappointing — rankings are low, and so are site visits. Sales staff are muttering that the website isn't giving them any leads. If you're the webmaster or responsible for inbound marketing, you're probably wondering what you're doing wrong.
Many company websites still try to drive up their rankings using dubious techniques designed to fool an earlier generation of search technology. But today's search engines can detect when you're trying to manipulate page rank, and they'll penalize you for trying.
Trying to game the system to get a site higher rankings than you deserve is bad Karma — besides, you'll get caught. Or maybe you're just not aware that some practices might be working against you. The following are practices you can't get away with anymore, and what to do instead.
Worst Practice #1: Keyword stuffing
"Keyword stuffing" refers to the practice of loading a webpage with keywords in an attempt to manipulate a site's ranking in Google search results. Since Google now penalizes this crude trick, you're doing more harm than good in terms of search engine ranking.
The irony is that the practice is becoming pointless. Google and other search engines now try to understand the intent behind search keywords so it can match that intent to relevant, high-quality content. The old approach of simple keyword matching was just a stopgap.
What to do:
Create meaningful and information-rich content that is relevant to your intended audience, and keep adding to it. Within this content, you can use keywords appropriately and in context so that they flow naturally. Also consider focusing your content around a long-tail keyword — a longer phrase designed to attract the specific people you're trying to reach.
Learn more about keyword stuffing and about search intent.
Worst Practice #2: Guest blog spam
Guest blogging should be a great idea — a way to liven up a web site with useful ideas and perspectives from someone else (and maybe give the regular blogger a break). Unfortunately guest blogging has degenerated into a cottage industry of spam, pumping out insipid and irrelevant posts to drive up link count. Google will penalize you for these types of posts, so why bother?
What to do:
Guest blogging should only be considered when it adds valuable content, is relevant and educational, and helps build your brand.
When you're the guest blogger: Only publish on respected sites that are relevant to your mission, where there is a clear benefit that could not be achieved by publishing on your site.
When you're publishing a guest blog: Consider what value you get from the author as well as the post content. Make sure you're publishing guest posts in a way that enhances your brand, with content that's unique.
Learn more about guest blogging.

Worst Practice #3: URL keyword stuffing
URL keyword stuffing tries to give pages higher ranks than they deserve by creating domain names packed with keywords. Many businesses launching new websites have tried the practice in an attempt to gain higher search scores, fearing that their company name won't carry the same weight as an Apple or Microsoft. This is another practice that is no longer effective due to advances in search engine technology.
What to do:
Since URLs describe a site or page to visitors and search engines, make sure they are relevant, concise and accurate to the content on that page. Rather than trying to cram in lots of keywords into a URL, choose the most relevant one and make sure it flows naturally. Use your company name as the domain name rather than a bunch of keywords, and focus on creating valuable content to draw the hits.
Learn more about URL keyword stuffing.
Worst Practice #4: Using optimized anchors to boost rankings
Anchors are the visible, clickable text in a hyperlink. Search engines use anchor text to help determine the subject matter of the linked-to document.
An optimized anchor is anchor text that uses keywords for which you want to rank. Google now sees optimized anchors as trying to manipulate a site's ranking in search results.
What to do:
Use descriptive keywords in anchor text that reflect the same topic or keywords the target page is trying to target. Don't use the same keyword text every time since doing so can trigger spam detectors. Instead, strive for a variety of anchor text that enhances context and usability for your users — and for search engines as well.
Learn more about anchor text and optimized anchors.
Worst Practice #5: Choosing link quantity over quality
External links to your site are one of the most important measures for attaining high rankings. In the early days of searching, the pages that had the most links pointing at them would be the first pages listed in Google's results, even if the links were coming from spam or low quality sites.
Today, the major search engines use numerous metrics to determine the value of external links. More backlinks to your site no longer automatically mean better search results — depending on where the links come from, it could mean the opposite.
What to do:
Be selective with the sites you link to or attempt to earn links from. Links from trusted sites such as universities and non-profits can significantly improve your rankings, as can links from leading companies in your space, respected bloggers and your own customers. Continue to add links over time because search engines use link freshness to help judge your site's relevance and popularity.
Learn more about external links.
Worst Practice #6: Using paid links and similar schemes
Ever since people realized that links have value, various services have emerged to increase the number of external links to your website. But the wrong types of links now do more harm than good. Avoid paid submissions, link exchanges and bulk directories where your site could be listed together with sites that are sketchy or irrelevant, or next to an ad for Viagra. With its Penguin algorithm, Google will detect these low quality listings and punish you for it (if you haven't deleted them already).
What to do:
Be selective with your directory submissions. If you're going to use link directories, think about the company you keep. Make sure to seek out high quality directories that are specific to your industry. Are your competitors on the site? Is the directory well-known in your industry? Have they been around for a long time? Are they trusted by search engines? Also make sure you monitor the traffic that is generated by these directories to your site by using tracking URLs.
Learn more about link building tactics to avoid.
Worst Practice #7: Separate sites for desktop and mobile
When the mobile web first took off, companies rushed to create mobile sites to play in this exciting new space, running in parallel to their desktop site. They ended up maintaining two separate sites, which not only meant extra work for webmasters, it also diluted the rankings since hits were spread across multiple sites.
What to do:
Consider switching to a responsive design. A responsive web design (RWD) uses one URL, one set of HTML code for desktops and mobile devices. The only thing that changes for varying devices is the styling, thanks to CSS controls.
A responsive design makes it simpler for Google to crawl pages and pull up content. It also makes for a more enjoyable browsing experience for users, while eliminating the need to maintain separate mobile and desktop sites.
Learn more about responsive web design.
Take the High Road
If you're doing any of the above, it's a red flag that your strategy is off course. SEO is an evolving discipline, and schemes to boost rankings — even great strategies — have a shelf life. Thus you should be very wary about trying to "game the system" because eventually the system will catch on and game you instead.
Ultimately, SEO best practices are all about treating people with respect. Focus on creating unique, high-quality content, then use meaningful links and other available techniques to make your target audience aware of it. It's harder than manipulating search results and drawing people to your site under false pretenses — but your sales team will love you for it.
---