Make Your Twitter an SEO Machine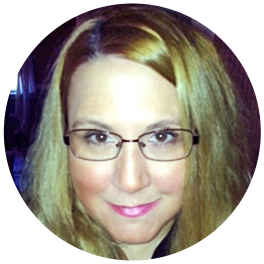 Lisa O'Brien
Social media for most companies is no longer an option, it's a necessity. While Google has ended its Realtime Search deal with Twitter, search engines are still using social media sites for ranking purposes. Twitter has pulled ahead of many other social media platforms, becoming a critical source for search engine optimization (SEO). Using Twitter correctly can help boost search engine traffic to your website or blog. Here are 5 tips to help you make your Twitter an SEO machine.
Choose Your Twitter Names Wisely
On Twitter you have two different names; your real name and your user name. It is important to choose both of these wisely. They can both be virtually anything you would like them to be.
Real Name:
Your real name does have to be your actual name; it can be whatever you choose, under the stipulation that it falls under 20 characters. Choosing your real name is one of the most important things you will set for your profile. When deciding on your real name, keep in mind that it is what appears in Google's link to your profile, you'll want it to be highly searchable, relevant to you or your business, and something people are likely to search.
To edit your real name go to: profile> edit your profile> and change "name."
User Name:
Another important thing you will set is your user name, which I relate to what would be your twitter domain address. The limit on Twitter user names is 15 characters, so it's best to make it short and memorable. If your company name is long, consider using abbreviations, keeping the most relevant word whole. For example if your business name is Northeast Gymnastics Center try a user name like @NGCgymnastics.
To edit your user name go to: profile>edit your profile>account>and change "username."
TIP: When choosing your real name and user name, avoid using underscores and numbers.
Fill Out Your Twitter Bio
After someone has landed on your Twitter page, chances are the first thing they will read is your bio – which will lead them to either follow, or not follow you. Twitter allows you a short 160 characters to use, and you should use them all. Research shows that users with a bio have 8 times more followers than those without! If your bio is not filled out or not descriptive you are losing out on numerous potential followers.
Think of your bio as you would your meta description on your website, it is SEO for Twitter – select and use your keywords wisely. Take time to create a bio that reflects you and your business. 160 characters is not a lot to work with, I know, but try to keep a happy medium between creative content and keywords that best describe you.
Think Before You Tweet
When tweeting for business, keep in mind that you want to stay relevant to your blog or website and stay focused. Sure, have fun with tweets and explore, but remember, some may not care what you had for dinner or "OMG it's snowing" type tweets. More tweets do not equal more followers, quality over quantity is key.
When optimizing your tweets it is vital that you use relevant keywords and #hashtags to warrant more visibility on search results for the terms important to your business. Before posting, sit down and think of the keywords that you would like to include in your tweet. Like everything else on Twitter, your space is limited and you have a short 140 characters to get your point across.
#hashtags
The # symbol is called a hashtag and is used to mark and make keywords clickable in your tweet. It is a way for Twitter to organize and categorize messages and is a way to reach others that aren't following you yet. I like to think of a hashtag as an emphasized keyword. Use them and use them wisely.
Think before you tweet. If you have a ton of valuable content by all means tweet often, add keywords, add links, you name it. BUT if you're tweeting about personal information, vacations, daily routines, etc., that's all fine and good but it probably won't help you build a presence for your company, blog, or whatever you are trying to promote.
Link Often and Link to Your Real URLs
After you've come up with your amazing tweet, packed full of keywords, and hashtags, it's time to add your links. Unfortunately, links in your tweets offer no SEO authority, but your keywords should already be doing that job for you. Regardless of links offering no SEO authority, they will in fact drive people to your website, which was your ultimate goal of joining Twitter in the first place, correct?
Once again, Twitter restricts you on the length of your tweet (seeing a pattern here?). In order to get your long link to fit in, a lot of URL shortening tools have popped up all over the web. But links that don't look like your own can sometimes bring skepticism, which is the last thing you need. Luckily now, if you paste your link into Twitter, it automatically shortens your link for you and looks something like the link below— it's credible looking and just adds a "…" to the end, rather than something totally random like this "http://bit.ly/o6KsTR." People trust YOUR link so use it.
Build a Twitter Following
Now that you've chosen your real name and user name, set up your bio, and learned how to tweet effectively, it's time to get followers. Tweeting relevant and useful information will certainly begin to rack up followers but you too need to follow people and companies too. Each person that follows you is another person reading your tweets, clicking your links, or even better – retweeting.
One very common mistake people make when following people is they only follow "important" people, wrong! Yes, it is okay to follow them but you must also follow regular users like yourself. Twitter is a two-way street, follow and be followed. Who knows, that "regular" person could possibly turn into a customer one day!
Follow these tips to help transform your Twitter account into an SEO machine. Don't have the time? Scholes Marketing offers Social Media Marketing Services. Contact us today for help with your social media accounts.