How to Dust Off Your Old Blog Content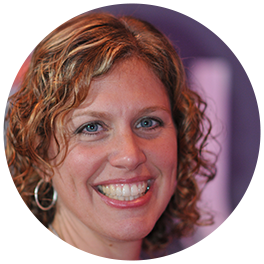 Cathy Boudreau
In the past decade or two, company blogs have become a standard part of the marketing mix. Most everyone is convinced that blogs have the ability to drive thought leadership and traffic to your website, helping to generate conversions at a relatively low cost.
Today there are well over 440 million blogs compared to about 173 million back in 2011. In the beginning, blog content was focused on being ample and loaded with keywords. For a company that has been creating content for years, originally focused on keywords and now adding more quality content and value, it is time to check up on and refine those old posts.
Here are a few reasons why they should be addressed:
Number of Pages: This is the biggest reason to scale back or revamp old content. In the past, bloggers typically considered quantity over quality, leaving us with piles of old posts that eventually get buried and we lose track of topics that have already been written about. Scaling back the number pages can help increase your crawl efficiency. I

f a site has fewer than a few thousand URLs, it will be crawled efficiently almost all of the time.

Consistently Represent Your Brand: Your content is a representation of your brand. Give your content a clear focus and ultimately shape the way customers see you as a company.
Make the Most of Your Investment: You've already determined that your blog is a worthy investment, so why not get the most from your existing content instead of spending excessive cycles and money creating new content.
How do you get started?
The first thing to do is take an inventory of your blog posts. Make sure you have a thorough understanding of everything you have and identify your top-performing posts. Take account of the URLs, number of views, clicks, conversions, etc. Ask yourself the following questions when browsing through each post; Is this content beneficial for users? Is it beneficial for us? Is it still relevant? Is it causing any issues? Is it driving traffic?
Now that you have your inventory, categorize your content into three buckets: Reduce, Reuse, and Recycle.
Reduce:
Remove blogs that don't drive traffic, blogs that are not relevant to your business anymore, and blogs with outdated content (i.e. promoting a past event). Make sure to first set a redirect for these blogs before archiving them. Make sure places that link to your blog are also being updated. These practices help keep the number of pages to a manageable amount which in return helps with SEO rankings.
Reuse:
One of the biggest advantages of blogging is that no matter how old the post is, it is content on your site that may continue to result in traffic and leads over time. At any time someone may come across a blog post written months ago, even years ago, because it is still relevant and ranks well in searches. By updating your evergreen content—content that is always relevant—you can lengthen the life of your best blogs and increase the results they achieve over time.
Other best practices for updating and republishing posts include,
Use the same post, and keep the URL the same
Optimize the post's meta description
Add an editor's note for transparency
If you change the title, keep keywords
Update the content for accuracy
Recycle:
Decide which posts you believe you can improve, expand, update and promote. Maybe there are certain blog posts you can recycle into new formats. HubSpot shows us 9 ways to recycle your blog into other content formats including converting posts into email newsletters, social media posts, slideshare presentations, etc.
Courtesy of Outbrain
The follow up
Going through this exercise doesn't just help you stay organized and help with SEO, it also helps product marketing learn which content performs best. Looking forward, product marketing can determine which keywords and topics should be added to their content roadmap.
If you think you might need help you with your blogging and content strategy, get in touch with us!