How Does IoT Affect B2B Marketers?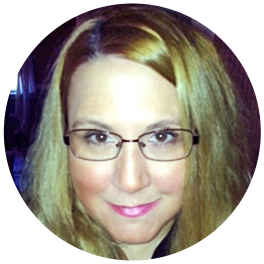 Lisa O'Brien
By now, you've definitely heard of IoT (internet of things), or at least one of the connected devices involved. In fact, it's become hard not to own one given the variety of different devices out there from radio thermostats, to smart watches, cars, automatic lights, door locks, cameras, etc.
Marketers continue to learn how to interpret and make the best use out of the growing amount of data coming from these devices. As Marketo puts it, the marketer is becoming more of a data scientist these days analyzing behavior and trends and responding to everything in a timely fashion.
Courtesy of Marketo
The use cases for IoT in B2C marketing are rather obvious and plentiful, from re-marketing campaigns based on user behavior to grocery subscriptions via your smart refrigerator, and everything in between.
How does IoT affect B2B marketers?
IoT in the B2B space cannot be underestimated. According to Intel, the leading sector for connected devices is shown to be the business and manufacturing sector at 40.2%.
This data comes as no surprise given businesses are heavily invested and reliant on technology. IoT can take businesses to the next level in terms of productivity and efficiency.
Let's take a look at some of these use cases:
Predictive Maintenance: Using connected devices, especially in the manufacturing space, can help predict parts that need maintenance or repairs before they're needed, ensuring the production process is not being interrupted. Taking that concept even further, some companies use sensors that automatically trigger a replenishment order when necessary.

Improved Supply Chain: Retailers using sensors have full visibility into the journey of their product from production, to shipment, to the condition it arrives in. Using this type of technology, some shipping companies, such as Maersk, use IoT to keep track of all of its assets allowing them to optimize fuel consumption and shipping routes.
Streamline Production & Boost Efficiency: The cost of mistakes during the production process can be enormous for companies. Using IoT, manufacturers can identify production issues ahead of time and resolve them before they potentially cause more harm. IoT can help streamline human interaction from finding displaced tools with GPS, to robots assisting workers by bringing them needed equipment, and the list goes on.

Worker Safety and Quality Control: Worker safety is a big for construction and manufacturing companies given the high risk in both of these professions. One of our customers, Newmetrix, has built software that leverages AI to help identify safety issues on construction jobsites using connected devices such as smartphones, cameras, etc. to help predict and prevent risk. Other companies can measure a worker's well-being (heartbeat, body temperature, etc.) and send alerts if somebody is in danger.
Courtesy of Smartvid.io
These are just a few use cases. There are so many more opportunities for IoT – creativity being the only limit.
What does that mean to marketers? Neil Patel from Forbes put it well by saying, "Marketing must react accordingly to both promise and deliver higher degrees of convenience."
Having this much data available gives marketers the unique opportunity to truly personalize outreach and gain the competitive advantage we are looking for that cuts through the clutter.
Here are 3 ways IoT improves your marketing:

Better Timing: Never before were you able to know exactly when the right time is to reach out to a prospect. IoT has changed that, allowing you to target customers at the precise time they might need your services.

Truly Personalized Marketing: Insight into how and when customers are using your product gives you a unique understanding of your buyer persona, allowing you to tailor your message and refine the product.

Effective Media Strategies: Having better insight into product interaction helps marketers build the right media strategy, targeting buyers at the right time with the right message.
IoT is in full swing. The possibilities are endless and marketers need to adopt this new technology just like they did when the internet was introduced. The good news is that outreach and messaging will become more tailored again and less 'noisy'. We are excited to see what's coming up next in the IoT world!
To learn more about loT or to get help uncovering improvement opportunities in your marketing strategy, get in touch with us!