Four Key Ways to Create a Closed-Loop Marketing Analytics System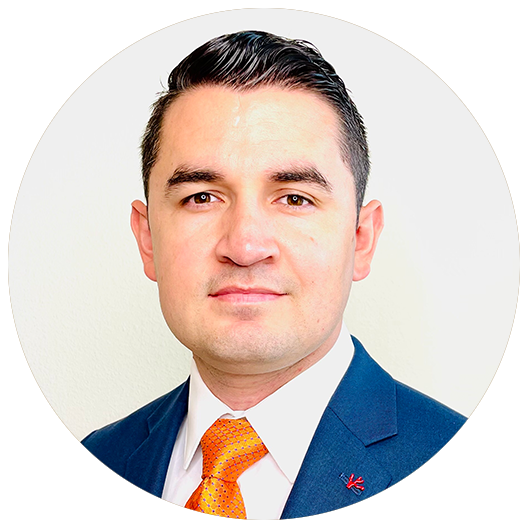 Oscar Jaramillo
Unless you've been living under a rock, you may have noticed that there is a huge amount of "free advice" out there on how to best take advantage of various online tools in order to achieve your marketing analytics goals. Because many people have been born and bred with a traditional marketing model, this advice takes advantage of the huge amount of fear, uncertainty and doubt in order to "plug" the latest-greatest solution.
It's actually just not that complicated. What we find "works" in today's landscape, as dynamic as it seems, is to implement an approach that takes advantage of permission-based marketing outreach. We have had great success to report with our clients using some key tactics that utilize a powerful combination of tools: HubSpot, Salesforce CRM and integrated email marketing campaign applications with marketing automation.
HubSpot Inbound Marketing Software
The HubSpot methodology is designed around the idea of getting found through "inbound" practices, including on-page and off-page search engine optimization (SEO), and other methods. For example, HubSpot utilizes your established keywords to make recommendations on blog topics and to suggest certain places to carefully plop them throughout your site, blog, etc. HubSpot CMS pages (if you are using their content management systems) are constructed using proper heading tags – these headings used within your pages and blog articles give your keywords further "weight." Of course, it is up to you what you choose, but you know your business best. With HubSpot's help, you pick the "right" keywords for page titles and content headings based on a variety of factors. Hubspot CMS is preloaded with the ability to use these SEO elements to your advantage and can give Google just what it needs to know for your pages to rate well. The short lesson here, though, is that you need to be found via search and HubSpot is great for that! In addition to the basic infrastructure capabilities of HubSpot, you'll find that it is bundled with a suite of powerful tools like: Page Grader, Link Grader, Key Word Analyzer and Competitor Tracker. It's a gold mine of capability that will give you much more control over your inbound efforts.
Combine HubSpot and Salesforce CRM in order to attract, capture, convert and analyze
The idea is to nudge traffic and visitors along the spectrum to customer status. Conversions are not magic and in a closed-loop marketing system they happen by permission. This permission-based marketing uses the "give to get" principle: we introduce something of value to our prospective customer via calls-to-action as "the give," and they, in turn, permit us to use that information for our additional marketing activities, that's our "get." Quite often, a case study paper/download, video demo, etc. works very well as the offer. The content obviously needs to be something of keen interest to your prospects, but also for your own success the process is key. For example, with the combination of HubSpot and Salesforce, we nearly eliminate the chance of "duping" a lead record. When prospects revisit, the subsequent visits are simply added to the history record rather than creating a dupe and unnecessary work for you (and angry sales folk). Not only does that intelligence save you the work of de-duping, but it gives you a better sense of your campaign performance when lead history and tracking can be taken into account.
Outbound email tools can and should be employed to fit your needs
Many email apps are available in this very active marketplace. Investigate tools like: MailChimp, Vertical Response, iContact, HubSpot email tools, or countless others which will allow for lead targeting, testing, nurturing. Tools like these, combined with SalesForce CRM and HubSpot can be a powerful combination to keep you tuned in to those repeat lead activities. Choose a solution that will give you click-through rates and campaign performance, both. Also know that combining an email campaign with HubSpot can allow you to create nurturing campaigns – nurturing campaigns are follow-up outbound actions based on previous activity and behavior. (Look for future articles on this topic!) By nurturing, we specifically target prospects at varying stages of the lead lifecycle that have previously responded to other related promotions. It's the kind of intelligent action that you want to put to work in a closed-loop marketing approach.
HubSpot Analytics
If integrated with SalesForce – with high-level reporting, you can easily gain a solid understanding of campaign performance. What is working, and from what sources you are seeing the best results. HubSpot calls this approach "Actionable Marketing Analytics": from traffic visitors, to lead acquisition, through converting these opportunities to customers, the analytics tools available from HubSpot are there for you. How did the prospect initially find you? What nurturing steps were successful? What email campaigns outperformed others and what is the ROI? How can we "rate" a given lead? All these questions are addressed through this integrated analytics approach.
The value proposition of these complimentary tools is that, taken together, they offer a smart method to efficiently manage a complete workflow for your organization to achieve your sales and marketing success. Please note that both HubSpot and Salesforce offer packages "right-sized" for your needs, whether a start-up, mid-sized or larger – both in terms of cost and technical scale. As a HubSpot Partner, feel free to contact us if you would like to discuss which ones would work best for you.