5 Tips to Keep in Mind When Launching Your Company Blog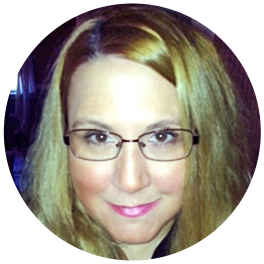 Lisa O'Brien
There are blogs you probably subscribe to and enjoy reading for both your business life and your personal interests.

But when it comes to writing your own business blog, how do you get started? Maybe your company doesn't currently have a blog and you know you need one but feel a little late to the party. Or maybe your company does have a blog but it needs some revamping and TLC.

Your business blog is a chance for you to offer your customers and potential customers something that will help them solve a problem or give them advice to improve their work life.

It is a chance for you to showcase why you are an expert in your field. It also gives you the opportunity to connect with your current customers and your target audience and help draw them in as customers.

But you need to have excellent, relatable content and also make it enjoyable for your readers. And you need to do this while also making sure your blog is SEO optimized to bring in business leads and increase awareness and website traffic.
TIP 1: How to Deliver Your Content:
This may seem obvious but you need to have content that is useful, entertaining and relevant. You need to write about what you know but make sure you are NOT just doing a pitch for your company's services/products. If you're looking for some topics to write about, try HubSpot's Blog Topic Generator to help you generate some new ideas. And make sure you check (and double-check) your spelling and grammar before you publish a post.
There is advice out there that most blog posts should be at least 600 words on average because anything less wouldn't make SEO sense. But many posts can be longer if the content is relevant and you are getting your point across. So ask yourself…
Who is my target audience? Who are you writing for? Think deeply about who your ideal customers are, their personas and who you are looking to attract to your blog.
What about the title? Have a catchy title. You want to make the title appealing and it should include your target keywords. Try a top 5 or 10 list or Best Reasons to…and then measure what your readers like best.
How often should I publish? Plan or schedule how frequently your content will be published. You need to do what is realistic for you (weekly, bi-weekly, monthly) and then be consistent about it.
TIP 2: How to Optimize Your Content:
Now that you have the content but you want to make sure it is optimized for search engines to
ultimately bring your company increased traffic, leads and conversions.
Your blog should always contain a Meta description, contextual keywords you want to rank for, images (with alt tags) and internal/external page links. So how can you turn your visitors into engaged readers who ultimately become subscribers?:
Create an Easy-to-Subscribe Button: Make sure you make it easy for your visitors to subscribe to your blog by having a subscription button or email opt-in form (along with an RSS subscription option) at the beginning of each blog. Give folks the option of how often they want to receive the information from you (instant, daily, weekly, monthly). Include this Subscribe button throughout your site.
Include CTAs: Include call-to-action buttons that relate to your article or your business – a relevant eBook or paper download, upcoming webinar registration, etc. Make sure these stand out and go to a customized landing page so you can easily capture leads (more on this later).
Make it Social: Make sure your blog is easy to share over all social channels. Add social sharing buttons to every blog post and make it easy for your readers to promote your blog to their networks. Also make sure you have your own social follow buttons included as well.
Searchable Content: Give folks the opportunity to find content easily and quickly. Caategories and topics help arrange your posts by content/ topic so readers can find what they are looking for.
TIP 3: Create Calls-to-Action that Stand Out:
We touched on this briefly but wanted to call it out in more detail because it is very important. You are optimizing your blog to bring in qualified leads and increased traffic, so in addition to adding easy-to-find subscription options, you need to make sure you are including CTAs that stand out.

By optimizing your articles for SEO, your blog is going to help bring new potential customers to you, so you need to leverage what you're doing to capture them. Add a CTA to every blog post and make sure that they lead to a customized landing page with relevant information and a form so you can convent your visitors. Offer something that folks reading that particular post would be interested in – relevant eBook, white paper, case study, free webinar, etc.
TIP 4: Measure and Build Upon Your Blog's Success:
As you blog more often, you can start to measure what your subscribers are doing on your site, which blogs are the most read, etc. and begin to draw some conclusions. We happen to use HubSpot's blogging platform but other platforms offer many reporting and measuring options when it comes to your blog. Things to think about:
How are folks getting to your blog: Direct Traffic, Social Sharing, Organic Search?
Which blog post is getting the most views, CTA clicks, conversions and leads? What topics are driving the most interest?
Where are folks going after the leave your blog post? Which pages are getting the most traffic?
By having this intel, you can create smart lists for ongoing marketing initiatives based on what your audience is most interested in,your most popular topics. Then create new CTAs for your most visited pages, test new offers on these pages, and so on. By measuring your blog post, you will continue to give the people (your visitors) what they want.
TIP 5: Use Your Blog to Promote Your Business:
Get the most out of the content to promote your business, products and services.
Get Social: Make sure you share your posts through all applicable social channels immediately after posting and respond to any questions that arise from you blog post. Thank people for sharing your article.
Upcoming Promotions: Use your blog posts in upcoming emails or lead nurturing campaigns to generate ongoing interest. Link to the most popular articles or articles that are relevant to folks you are emailing based on their titles/interest. And tell folks how to subscribe to your blog. Reward new subscribers of your blog with a nice message and a free relevant download and make it easy for them to spread the word.
Share with Your Sales Team: Make sure your internal sales team subscribes to your company's posts. Your blog content and expertise can be something they can use on sales calls and follow-up correspondence.