Adding Google+ to Your Social Media Marketing Plan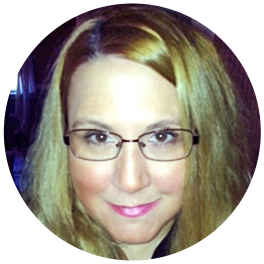 Lisa O'Brien
Back in June 2011, Google officially joined the social networking world and launched Google+, yet another social media platform for businesses to get involved in. Until a few months ago, we were pretty much letting it play out some before going full-bore with recommending that our B2B customers dive into it. Social media strategies and successful execution and management of it already pose some internal bandwidth issues and perceived value to B2B companies. Throwing another account into the mix wasn't something we were keen on. Especially with the uncertainty around the lead generation/revenue value it would bring versus the other big ones like Twitter, LinkedIn and so forth.
Not until the November release of Google+ pages for business, products, brands and organizations did Google+ make a relevant splash in the social media world from a business use case perspective. And still, many find themselves asking "what is Google+ exactly and should we jump in?"
What we do know for certain is that it does make your business more visible in search results and online. And according to this Social Media Examiner survey, only 40% of marketers are using it today but that's expected to change. This article does a good job of outlining why things will change and how to optimize particular sections of a Google+ business page with some illustrative examples. Google+ will inevitably be a key platform for marketers to add to their social media plans. That said, here are a few tips to consider when setting up your Google+ business page:
Google+ Business Page To-Do List:
Complete setup. Fill in as much detailed information as possible so that people in your group and circles know exactly what you are all about. Think of it as making a mini version of your website. You never know, the next person to view your Google+ page could be a potential lead/customer – give them all of the information they should know!
Link away. Make use of the recommended link section. Add links to blog articles, landing pages, or any area of your website where you want to bring in more traffic, leads and potential customers.
Seeing is believing. Post photos and post lots of them since people are increasingly being drawn by visuals online. Customize your profile picture, photo strip, and add videos! Great visuals could be the one factor that makes you stand out against your competition. This platform is built for sharing. Posting great and interesting images will spark their interest and sharing.
Spread the word. Once your page is completely set up, click the "spread the word" button in the right hand column to share your fabulous new Google+ page with your circles. It's time you catch people's attention and engage in conversations. Comment freely and give a "+" to content you like or enjoy to establish your thought leadership.
Set it up, use it, and embrace it! Your Google+ page and status updates will appear in Google searches, making not only the content of your profile searchable, but each and every post. Using smart keyword phrases in your activities will undoubtedly help you come up even more in search results.
Not sure how to get started or need someone to help? Contact us and we'll get you and your social media accounts on the right track!