5 Steps to Improve Your SEO Strategy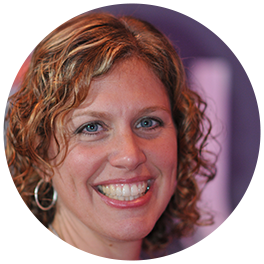 Cathy Boudreau
Nowadays, company websites can act as the storefront for businesses. While creating a website has become relatively simple with various different platforms available offering out-of-the box templates, what differentiates good websites from great websites is good content, easily accessible and understandable and that contributes to higher rankings in search engines.
People are used to finding most of the answers they are looking for by doing a simple online search. However, many times we do not browse past the first page of their search results. This is why, whether you are a small or large business, keeping up with your SEO strategy is crucial. And while there is no absolute guide in how to rank on page 1 for a specific topic, here are five select tactics to help you rank higher in search results.

1. Performance Audit
Website performance audits will provide your company with insights and reassurance that your website is running smoothly. There are many website performance tools such as Google Search Console, Think with Google, HubSpot's Website Grader to help you learn about any critical issues on your website as it comes to mobile load times, page speed, broken urls, etc. Check frequently and resolve errors with the help of your webmaster/developer.
2. Keyword Research
Keyword research is necessary for any company attempting to learn more about what keywords are drawing leads as well as where the company ranks in comparison to competitors.
To begin your company's keyword research, make sure to take inventory of your pages, titles and descriptions and clean up any old pages that are lingering around by creating appropriate redirects. Use tools like SEM Rush or Moz Pro to see how selected keywords are performing, their ranking, which keywords your competitors are using, and much more. Another tactic is to test your keywords through pay-per-click campaigns to see which keywords get the most clicks and conversions. For example, if you are in the bakery business and you want to rank #1 in the territory, using the keyword "bakery" will likely not place you very high if there's a lot of competition. PPC platforms also suggest which long-tail keywords to use across your site. In this example, the long-tail keyword "vegan bakery in Boston" may perform better. PPC helps identify long-tail keywords that can be used within the content of your website across various pages to get you ranked higher.
3. On-page SEO Improvements
Now it's time to bring the keyword research to good use. While establishing on-page SEO improvements, keep these points in mind:
Keywords: Pick one keyword that is being shown in the title tag, the first paragraph (first 100 words), the meta description, and in the url.
Meta description: Meta descriptions should be a unique summary of what users will find on that specific page.
Unique Title: Choose your title encompassing the keywords. If possible, use a keyword as the first word in the title. The character length of the entire title should be somewhere between 50-60 characters.
URL: URLs should also use keywords. Keep URLs short and neat and avoid special characters.
Headers: If your content has been developed in-house, by a third party, or if you're using a custom template, make sure all H1s are always present and relevant.
Alt text: Since search engines cannot recognize the actual image content, update alt text to help search engines understand what the image is about. Use keywords to make sense of what the image is showing.
Linking: Search engines will understand your content better if you link to relevant internal or external content. So make sure you cross reference pages, blogs etc. that validate the content on your site.
4. Off-page SEO
In order for your website to build credibility and authority, off-page SEO, specifically backlinks, are essential. The more backlinks you receive from websites with high authority, the more it validates your own content and boosts your authority level. Off-page tactics cannot be overlooked and are a crucial part of SEO. Here are a few examples that most PR firms offer as part of their services:
Influencer outreach: Who are the industry experts in your field? Can you get these influencers to write about your company?
Guest blog authors: It is always beneficial to have an industry expert write for your blog to gain credibility.
Social media sharing: Social media sharing can benefit you in SEO as organic sharing can help boost your ranking.
Forums/product reviews: Many people rely on reviews. Make sure your company is being reviewed in different forums to gain additional credibility and backlinks.
Press request alerts: Many journalists will issue press request alerts asking industry experts for input on a specific topic they are writing about. Responding to these press request alerts specific to your expertise should be high on your priority list.
5. Test/Report/Revise
Testing, reporting, and revising your SEO strategies should be continuous. SEO is not a "set it and forget it" part of inbound marketing. Companies have to keep recording, refining, and reinventing content to stay current with search engine trends.

Bonus Tip - Topic Clusters
One of the latest important trends we're seeing in world of SEO is the concept of topic clusters. The idea of topic clusters is to tie related content together to boost the ranking around a specific keyword. For example, let's say one of your keywords is "nutrition". You have a website page focused on this topic but it's not ranking very high. At the same time, you have written a lot of blog content around nutrition, some focusing on the health benefits, some on healthy recipes, some on diseases that can be cured with proper nutrition, etc. The problem is, each of the blog topics stand on its own in terms of search but they are not tied to your nutrition page (other than probably some backlinks). Clusters helps to resolve this.
HubSpot offers a new functionality for clusters, enabling you to tie different website pages and blog posts together under one umbrella keyword. When one topic's rank improves, the umbrella topic (in this case your nutrition page) also gets a boost.
Conclusion
Search engine rules and best practices are changing almost daily so don't expect your new SEO improvements to bring immediate results within a week, a month, or even a couple of months. Improving websites in terms of SEO is a constant - you will never be done working at it. In order to see long term results, make sure you analyze organic traffic over time, keep track of what is working and where there is need for improvement.