10 Free Marketing Tools for the One Person Marketing Team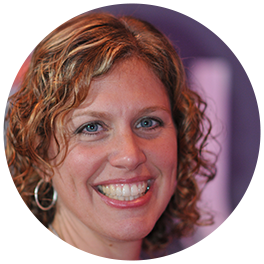 Cathy Boudreau
If you've ever been a part of a startup or small business, you are no doubt well aware of the fact that everyone in the organization must wear several hats to get the company off the ground. Marketing roles in particular are usually not very high on the hiring priority list. So, it's often the case that one person has to do it all - from lead generation to content creation to website management, social communication, events, and much more.
While we can't make your marketing department grow in head-count, we can share with you 10 of our favorite free tools that can help reduce some of the work on your ever-increasing task list.
10. MailChimp: MailChimp is a free email marketing solution for contact databases under 2,000 contacts and is perfect if you don't have a marketing automation platform in place yet. MailChimp is easy to use with a variety of templates to choose from while offering up to 12,000 free emails a month.
9. Addevent: Are you planning an event and need to send confirmation emails to registrants with an "Add to Calendar" button? Or do you need a simple RSVP form? Sign up for AddEvent's Hobby Plan which includes both. This plan is limited to 50 signups/calendar downloads per month and two events per month. Therefore we recommend it for smaller events.
8. Survey Monkey: This application allows you to create a quick prospect poll or deeper customer satisfaction survey. If you sign up for a free account, they'll give you an unlimited amount of surveys, 10 questions per survey and up to 100 responses each. You can choose from 40 templates and you can share the survey via a link, embed it on your website and more.
7. Blog Ideas Generator: HubSpot's Blog Ideas Generator helps you brainstorm good blog titles and topics using three nouns you would like to write about. If you're running short on ideas, we highly recommend it.
6. Asana: Asana is a great task management and collaboration tool with a free version perfect for small teams. Limited to 15 users, this version still provides unlimited tasks, projects, and conversations. If you have budget, we also recommend Teamwork, which is a project management tool we use here at Scholes Marketing.
5. Medium: Medium is a great blogging platform to share industry-relevant information and build thought leadership. In addition to your own blog, you might want to consider signing up for an account on Medium to spread informative and educational blogs. Make sure to not be overly aggressive in promoting your company and that the content you promote is unique and not syndicated from your website.
4. Pexels: Need a compelling image for a blog, brochure, or other piece of content but don't have an in-house photographer or stock image budget? Head to Pexels for a wide range of pictures and video.
3. Buffer: If you are just starting out with social media management, Buffer can help keep all of your social messages organized across your platform. It allows for scheduling posts ahead of time and provides basic analytics to see which messages are performing the best. The free version lets you manage three social accounts and schedule 10 messages per account in advance. They also have some basic link tracking analytics as well as a mobile app so you can manage your accounts on the go.
2. Hotjar: If you have less than 2,000 visitor impressions per day on your website and want to really understand how visitors are consuming and viewing your content, sign up for Hotjar. Hotjar provides visual representation of user clicks, taps and scrolling behavior on your website. Hotjar's basic account gives you unlimited users, data storage and some basic reporting (manage 300 recordings and three heatmaps, funnel, forms, surveys & polls).
1. Canva: Creating a consistent brand experience across your marketing assets like collateral, ads, website and social channels isn't easy if you don't have graphic designers on hand to manage it. Canva can help. You can choose from a wide variety of templates for projects and customize them to fit your needs.
Conclusion
From email marketing and social media communication to task management and branding, there's a tool out there waiting for you. Go ahead and give them a try or drop a comment about others you don't see on this particular list.