Top 10 Browser Extensions that All Marketers Need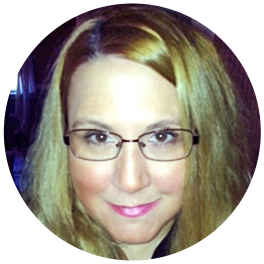 Lisa O'Brien
According to Google Chrome, browser extensions are "small software programs that customize the browsing experience. They enable users to tailor Chrome functionality and behavior to individual needs or preferences."
Each browser extension fulfills its own singular, clearly defined purpose. Google Chrome offers extensions with a wide range of functionality that collectively work towards making Chrome arguably the most personalized browser you can use.
Having these extensions built into your browser helps improve efficiency since they are readily accessible every time you are on the web. As marketers, browser extensions serve as quick and easy add-ons that quicken your tasks and help you to stay focused.
Here are 10 of my favorite extensions that make my days a little bit easier.
10) Full Page Screen Capture: A true life changer. Ever been in the situation where you zoomed out all the way on a web page and you still couldn't get a full screenshot? So you captured the page in pieces and put it all back together in PowerPoint? Yep, this tool is for you. Easily capture a screenshot of the current web page you are on, save it as pdf or image, and add remarks.
9) Eye Dropper: How many times are you trying to get a correct brand color where you don't know the official color code for it? Eye Dropper will help you with that. Pick a color from any webpage and store it in history or copy it to your clipboard where you will be able to find it for future use.
Courtesy of Eyedropper
8) MozBar: When you need instant metrics for any page or SERP, MozBar has you covered. From finding and highlighting keywords, to accessing the page authority and domain authority of any site or page, MozBar acts as the all-in-one SEO toolbar for research on the fly. It'll even export your SERP analysis to a CSV file so you can manipulate the data as you please.
Courtesy of MozBar
7) Grammarly: Improve your word choice and communicate clearly with Grammarly. Grammarly ensures the copy in your messages have no mistakes across Gmail, Facebook, Twitter, LinkedIn, and almost everywhere else you write on the web. In addition to being your spelling and grammar checker, Grammarly sends its users weekly emails with personalized performance statistics and insights to further improve your wording. We love this extension especially when creating emails, landing page, and blog posts.
6) Clear Cache: Without any hassle, quickly clear your cache suing this extension. Clear Cache allows you to customize what data and how much of your data you want to clear including, but not limited to, app cache, cache, cookies, and downloads. Bonus: This extension shows up as a cute, appropriate green recycling symbol.
Courtesy of Clear Cache
5) Momentum: For when you need a moment of calmness or words of motivation, this extension's purpose is to inspire you while also keeping you on track. Momentum provides a daily photo and quote to kickstart your day as well as a place to set your daily focus and track your to dos. If you're someone who could use a daily reminder to focus on creating the life you want to live, this extension is for you.
Courtesy of Momentum
4) LastPass: How many times do you have to go through the dreaded "forgot my password" process on a site because you have 100 different variations of passwords that you just can't keep track of? LastPass makes it so you only have to remember one master account password. Save all of your usernames and passwords securely to LastPass and automatically log into to your sites and accounts. LastPass is accessible from any computer, laptop, phone, or tablet and will save you loads of time.
Courtesy of LastPass
3) Check My Links: Calling all web developers and content editors! Check My Links is a link checker that crawls through your web pages and picks out broken links. With this extension every single link on a webpage is found and checked, highlighting those that are valid and those that are invalid. It's as simple as that.
Courtesy of Check My links
2) HashTest: Using hashtags is vital to ensuring your content reaches the right audience. HashTest helps you find the best hashtags reach your audience. It uses real-time color-based quality scores, green being the best hashtags and black being the useless ones.
Courtesy of HashTest
1) HubSpot Sales: As an avid HubSpot user, I take full advantage of this extension. HubSpot Sales gives you the necessary tools to adopt a modern sales process that helps uncover leads, connect with those leads, and close deals while also keeping all of your contacts organized in one central database. Using this extension you are notified as soon as a lead opens an email or clicks a link, allowing users to follow up with prospects in a timely way.
Courtesy of HubSpot Sales
One feature recognizes repetitive emails, turns them into email templates, and measures their performance.
While there is no magic spell to make you a more efficient marketer overnight, extensions are awesome tools that allow you to take advantage of some simple solutions to improve daily productivity.