Marketing Infrastructure Essentials for Technology Startups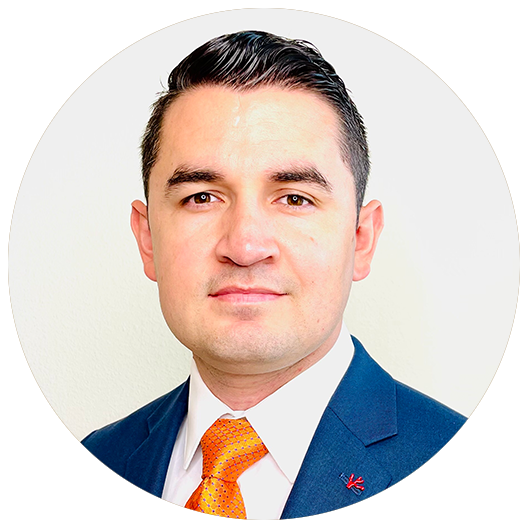 Oscar Jaramillo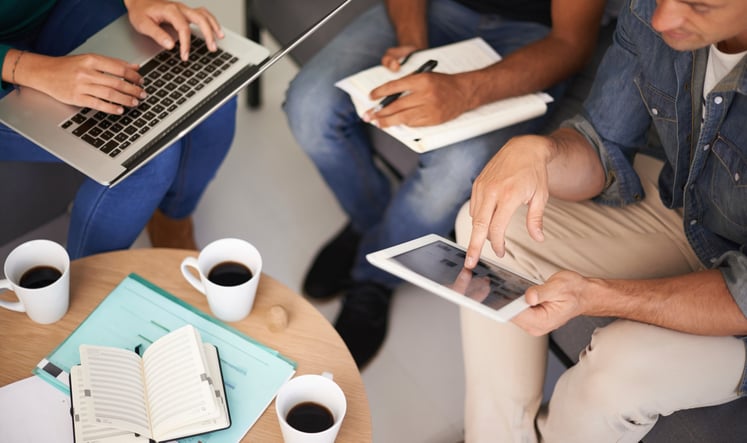 Companies in startup mode are mainly focused on launching and scaling out their new offering and business. They almost never have the bandwidth or staffing resources to put a solid marketing infrastructure in place to support their launch and beyond. In many cases, they have no idea what is involved or where to begin.
The first thing to remember is that you're a business. You need customers. To get them, you have to make your presence known to the right people (your target personas) and show them that you have something important and different to offer. In short, you need great marketing.
A smart marketing approach has emerged in recent years, thanks to innovations from many marketing technology companies. I'm talking mainly about inbound marketing — a methodology that is all about encouraging people to come to you, and engaging them so they become customers. Your marketing infrastructure is the foundation that makes inbound marketing possible. There are a few key elements, and they should be tightly integrated because they all need to work together:
Web Platform
There are literally hundreds of platforms to help you build a website, even if you have no coding skills. How do you know which one is right for you?
Remember that your website is going to be much more than a fancy place for presenting content. Instead, it will be the hub of your sales and marketing efforts — for generating leads, engaging prospects and nurturing them to the point of purchase and beyond. Thus, the back-end capabilities (or the ability to integrate them easily) are just as important as the razzle-dazzle on the front end.
You'll also want a platform that has a large community to support you. The main point to remember: your web platform does not exist in a vacuum, but is part of a larger solution that combines a variety of resources and tools for building, executing and managing your sales and marketing efforts.
Inbound Marketing Platform
An inbound marketing software platform is designed to provide one-stop management of your website, marketing campaigns, email, blogging, social media, lead nurturing and analytics. The inbound marketing process has four key steps, which the platform should be able to orchestrate smoothly:
Attract: First, you need to attract the people most likely to become leads, and, ultimately, happy customers. You do this by developing content aligned with their interests and finding a way to draw them to your website, whether by blogging, SEO, interesting and relevant web pages, social publishing, or some other approach. Thus your inbound marketing platform also needs to include the right technology to create, manage and distribute your great content and marketing campaigns.


Convert: Next, you need to convert those visitors into leads by gathering their contact information. How? By offering them something they find interesting and valuable — an eBook, whitepaper or something else that will build a stronger relationship with your product and your company.


Close: The next step is to transform those leads into customers. There are tools for that: Customer Relationship Management (CRM) systems. Look for one that fully connects your sales and marketing strategies. I'm partial to Salesforce due to its robust API hooks into many other programs that startups require such as support apps, billing, product portal setups, etc. There are also other CRM packages out there for small businesses that don't yet need all the bells and whistles that Salesforce offers.


Delight: Finally, you want to keep your customers engaged so they become happy promoters of your company and its offerings. Some of the ways: by continuing to deliver useful, memorable content, by informing customers about upgrades and new products, by using feedback and surveys to ensure you're meeting their needs, and by paying close attention to what they're saying about you on social media. Most important of all, by always treating them the way you would want to be treated as a valued customer.
Your inbound marketing software platform should provide one-stop management of your website, marketing campaigns, email, blogging, social media, lead nurturing and analytics. The right software should also make it easy to see what tactics are resonating with potential customers. You can then build on the successes by repurposing your content in different ways.
For example, a popular blog post, on-demand webinar and press article on a related topic can be leveraged into a compelling offer and marketing campaign to generate leads. With the right platform in place, you will be able to build intel on your leads and contacts over time so you can deliver more targeted smart content down the road as you build out your database assets.
Closed-loop Reporting and Analytics
To be an effective marketer, you need to know if your efforts are paying off. This means you need to be able to tie leads and customers back to the marketing initiatives that created them. That's the purpose of closed-loop marketing.
When you're in start-up mode, you should use closed-loop marketing to pressure-test different campaigns and strategies to determine what works, what needs tweaking, and what should be cancelled and replaced with something else. Then go broader. Having the right performance measurement tools in place for this is critical.
To do closed-loop marketing, your marketing activities need to be linked to sales. Since doing this manually is incredibly time-consuming, your inbound marketing software needs to integrate with your CRM system. When a sales representative closes a deal, you will be able to look backwards and see where the new customer came from. What channel brought them to your website? What pages did they view afterward? At what point did they convert into a lead?
Put Your Marketing Machine to Work
It's a lot easier to be a successful marketer if you have a tightly-integrated platform working on your behalf. Another key point to remember: get your marketing infrastructure in place well ahead of your launch so it can support you when you're ready to shout your message from the rooftops.
A note on staffing for inbound. Most startups we work with that are in stealth mode tend to outsource their marketing activities for the first one or two years so they can stay focused on product. Many do have a VP of Marketing with solid product marketing know-how but less experience with demand generation. They typically rely on agencies and contractors during this time. If you fall into this bucket, just be sure that whoever you use does have inbound expertise. Hiring the right agency gives you the opportunity to get immediate talent and expertise, allowing you to stay focused on launch, GA and beyond.
---