Closed-Loop Reporting Part II: Improve Your Conversion Rates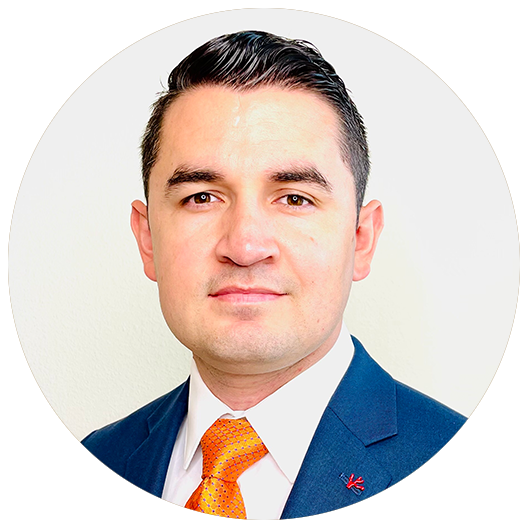 Oscar Jaramillo
Closed-loop marketing is a powerful way to keep sales and marketing teams informed, in sync, and constantly improving. In part I of this blog series, we broke down the basic steps needed to start your closed-loop process. Next, let's focus on how to use closed-loop reporting to track progress and increase ROI as you make your way through the marketing and sales funnel.
As we said in part I, setting clear goals for the closed-loop process is key; otherwise, you won't know where or how to focus your efforts and measure success. Once your goals are defined, the first step is to build out a set of baseline reports that give you the visibility you need to see results. If you don't have a tool that makes it easy to track conversion rates (like HubSpot), you can do it manually - just be sure to keep copies of each baseline report, so you can refer back to it later.
Below we've broken down how to create an example set of baseline reports that many of our clients use and love. Depending on your major goal - be it revenue, conversion, or generating leads - you should customize these reports accordingly, or build your own!

Starting at the top of the funnel, make a report of how many leads you currently have in your database.





Decide what parameters you are using to define a lead (i.e: downloading an item from your website, coming by your booth at an event, etc.).

Separate leads into source categories. Use campaigns or another secondary lead source field to track specifics, like type of event held, asset downloaded, etc. Pro tip: Keep the amount of lead sources to a minimum so you can view all of them in one chart - for example: Events, Website, Referral, etc. 10 sources or less is ideal.
Once you have a snapshot of the leads generated, create a report of leads created monthly by lead source, so you can track trends from month to month.

Next, report on Visitor to Lead conversion. Usually a lead status will track prospect conversions, so set up a lead status report on leads that have changed to "prospect". Note that this number does not necessarily only reflect leads that were generated in the specific month you are reporting on, but also leads that were generated prior and only changed their status to "prospect" in this specific month. While you could report on leads only generated and changed to prospects all in that specific month, your conversion rate will most likely be lower. If you do have a steady stream of leads, it has been proven to be more accurate to use the initial conversion number suggested above.
Next, create the same type of report for each remaining step of the funnel: Lead to MQL conversion, MQL to SQL conversion, SQL to Opportunity conversion, and finally Opportunity to Customer conversion.
Once you have all these reports set up, create a baseline report of conversion over the last six months. It's better to look at a longer period of time for your baseline, to paint a more accurate picture not tied to unpredictable, possibly random fluctuations from month to month. Next, calculate your average conversion rates. Here's an example report template:
Next, ask yourself the following questions based on which part of the funnel you need to improve:
Top of the funnel

Do I have the right marketing mix?

Which lead sources have the highest conversion rates?

Can I increase the lead flow while sticking to the budget?

Am I maxed out on the lead source that brings the best conversion rate?

Can I shift the budget around?

Prospect → Lead

conversion

Do I have the right nurture campaigns in place?

How can I get prospects to raise their hands? (Test different campaigns and adjust as you see fit.)

Lead → MQL

conversion

Is my definition of MQL set properly or is it too strict / too loose?

Am I using the right assets to use in this stage of the lead life cycle?

MQL→ SQL

conversion

How well is our lead follow up working? (when is the sales rep getting in touch, what's their SLA, etc.).

Is there an improvement opportunity during the lead hand off from marketing to sales?

SQL → Opportunity

conversion

Are the leads correctly pre-qualified?

Are we targeting the correct buyer profile?

Do we engage with each lead at the right time?

Have we correctly uncovered the customer's problem?

Opportunity → Customer

conversion

Are we forecasting accurately? Are there technical issues that made the customer not buy? (Don't just assume you know the reason the opportunity didn't close. Make sure you understand the reason why for each and every lost opportunity. You might uncover something unexpected.)

Does our content effectively prove our value over our competitors?
Are there any other outside factors that we could learn from?
Here's another nice funnel graphic that shows which content pieces tend to be most relevant during each phase of the buying cycle:
Courtesy of Shopify Partners
Work through each of these items as a team, bringing together members of marketing, sales, and customer success. Brainstorm together. One person might have insight that another person hasn't thought about. And, of course, always have a baseline number to work off so you can predict a run rate business based on the leads you have generated, while also seeing where you've improved and where you need to tweak more. The more you track and use data to customize and personalize, the more you'll see real results!
To learn more about closed-loop reporting or to get help uncovering improvement opportunities in your lead life cycle stages, get in touch with us today!