Attribution Reporting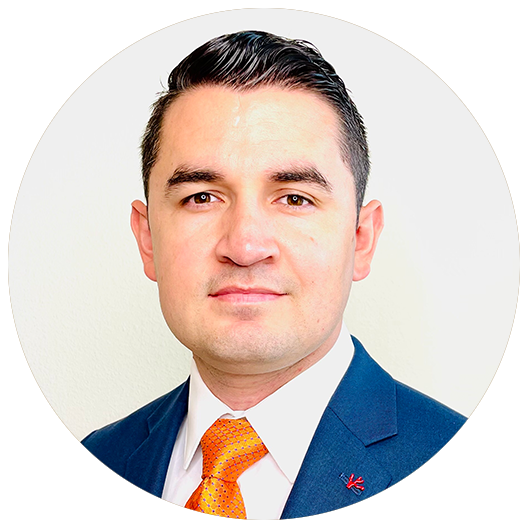 Oscar Jaramillo
Wouldn't it be great to easily know what marketing campaigns or content is resonating with your customers and potential customers?

As marketers we are tasked with creating content, promoting our company's products and services, creating email campaigns, developing an inbound marketing strategy, and more, while continually analyzing ROI to see what's driving sales. And, at the end of the day, our customers rely on us to know what channels are performing the best to achieve their business goals so we can better focus our time on what is working and not wasting it on what is not.

For marketers to be successful, we need to know what is influencing and driving conversions throughout the funnel.

One way to tell is by using HubSpot's Attribution Reports.
Part 1: What is an Attribution Report?
By definition, an attribution report helps you better understand which marketing efforts are leading to conversions throughout your funnel. These reports help you pinpoint the source, URL or referral that has brought you a conversion.
According to HubSpot, this report is "used to understand the journey someone takes from the first time they set foot on your website to the time they become a customer -- basically, measuring the conversion path to see what made someone convert."
Part 2: Why Use this Report?
You can easily run a report looking at one funnel – email, social media, blogging – but you also want to understand the conversion path to see what made someone take action. You need to really dig into your marketing data and see what content, channels and URLs have helped influence a conversion and contributed to revenue.
You'll have the intel to know what content is generating the most interest with your buyer personas and you can adjust your marketing strategy accordingly.
Set up the report to show you what sources are leading to the most conversions, what pages your contacts are visiting before they converted and which blog posts are driving the most visitors and conversions to your site.
You first need to figure out which efforts you want to measure. For example:
Use Case #1: Do you want to see how many leads your blog or other content has generated?
You can see which blog posts are viewed the most before converting. And see your most popular content/topics. Get a better understanding of what content is resonating the most and then make better decisions about future marketing content like blog posts, email campaigns, website content, eBook downloads, etc.

Use Case #2: Do you want to see what source is responsible for the most conversions?
You can see which sources (organic search, direct traffic, social media, referrals, emails, etc.) are resulting in the most leads. By digging in deep, you'll know which channels to invest in your time and marketing dollars.
Use Case #3: How about what content someone views before they converted?
Find out which pages your leads viewed before converting. Is it your homepage, a certain landing page with a special offer/download, product/services page, about us page, etc.? By knowing this, you can better optimize these pages with special offers, relevant content, CTAs, etc. to get folks to be further engaged in your site.
Part 3: How to Use HubSpot's Attribution Report:
Go to the Reports Home section of your portal, select "Create a new report" and choose attribution report. You will now be able to start a report from scratch or select from pre-existing reports including, "Website Content", "Most Converting Channels" and "Frequent Pages that Generated Leads."
When you choose "Start from Scratch", you will see this screen:
Now you need to build your report:
Choose a List: Select which contacts you want to appear in your report. You can choose all of your contacts or just contacts from a created list.
Choose a Conversion Type and Time Period: The conversion type is a property that your contact/list completed during a certain time period. You can choose from a variety of types including, when someone "first became a blog subscriber", "first clicked on an email", "most recent social click", "became a lead date". You can then select a time frame like monthly, weekly or a custom date range.
Choose an Interaction Scoring Type: By URL, Referral or Source.

URL will pull up the pages on your website that contributed to the conversion. Referrer will pull up the referring page that contributed to the conversion. Source will pull up channels that brought a contact to your website.
This report sample below shows when someone first became a lead (create date) and what URL for all interactions contributed to the conversion.
You can also view your report in three ways by definition:
The Contacts assisted column shows the number of contacts who became leads in the defined time period.
The % of contacts shows the percent of contacts in the report that came from that particular channel.
Score / 100 is the weighted importance of each channel in the report. The highest scores are your best channels.
---
In a nutshell, the HubSpot attribution report will help you analyze the value of your content and give you the metrics to see which content is performing better and which content is influencing your website conversions - thus helping you make better and smarter marketing decisions.
Are you a HubSpot inbound marketing software customer or thinking about becoming one? Learn how we can help you.